WHAT'S NEW AT A GLANCE . . .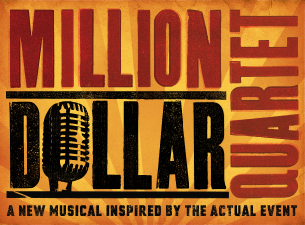 An auspicious twist of fate brought Johnny Cash, Jerry Lee Lewis, Carl Perkins and Elvis Presley together for one electric night in 1956. That evening is brought to life in "Million Dollar Quartet," set to kick off its national tour at The Colonial Theatre on October 8. If you believe there's "Whole Lotta Shakin' Goin' On," click here for more.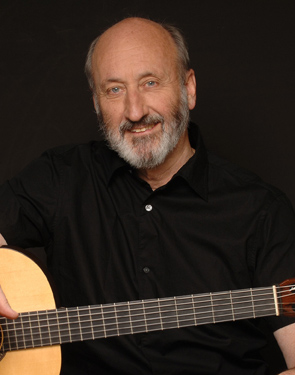 The 10th anniversary Revels RiverSing, a free, open-air celebration of the Autumnal Equinox, will take place September 22 along the banks of The Charles in Cambridge. Entertainment will feature Noel Paul Stookey (of Peter, Paul & Mary), the Revels Singers, sax great Stan Strickland, Actors' Shakespeare Project, Cambridge Poet Populist Lo Galluccio, acrobats and street performers from Moonship Productions, Sara Peatie's Puppeteers Cooperative, and the magical, larger-than-life butterflies of Gabriel Q. To find out more, click here.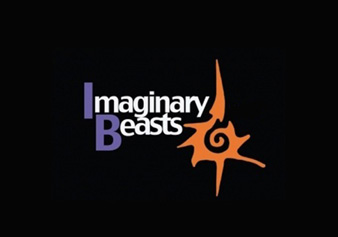 Imaginary Beasts' 2013-2014 season will explore the dark side of your favorite fairy tale characters from Hansel & Gretel to Sleeping Beauty and Little Red Riding Hood. The season unfolds October 4 with "Hairy Tales." Once Upon A Time begins here.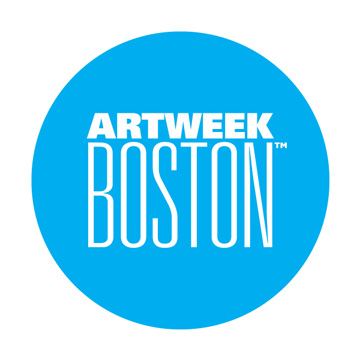 Say hello to ArtWeek, a collection of curated events and experiences throughout the city that highlights the quality and diversity of arts, culture, and entertainment in Boston. Created and presented by The Citi Performing Arts Center, ArtWeek is designed to become a biannual tradition. Participants in the events scheduled from September 27 - October 6 include Boston Lyric Opera, Zoo New England, Handel & Haydn Society, Fiddlehead Theatre and the Celebrity Series of Boston. Read more here.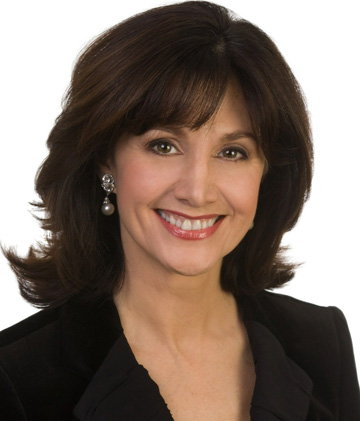 Elements Theatre Company will host a panel discussion, "The Importance of Live Theater in Our Culture: The Art of Making Humans More Human" at Back Bay Events Center on September 17. Participants are scheduled to include: Jared Bowen, WGBH Executive Arts Editor; Joyce Kulhawik (left), President of the Boston Theater Critics Association; Julie Hennrikus, Executive Director of StageSource; award-winning actress Georgia Lyman; and Fr. Thomas Kane, Professor at Boston College. The event is free and open to the public. Click here for details.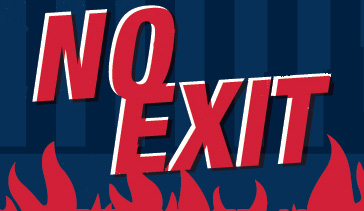 For its seventh season, Guerilla Opera will present productions of Andy Vores's "No Exit" from September 19 - 22 and the world premiere of the evening-length chamber opera, "Gallo," next May. Get all the details here.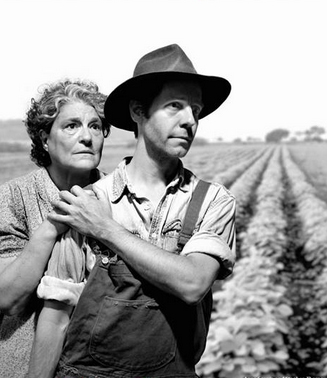 Trinity Repertory Theatre in Providence will kick off its 50th Anniversary season with John Steinbeck's "The Grapes of Wrath." Written in the wake of the Great Depression, the story of natural disasters, rampant foreclosures and corporate greed is as timely today as it was then. Performances run through October 6 in Trinity's Dowling Theater. Read more here.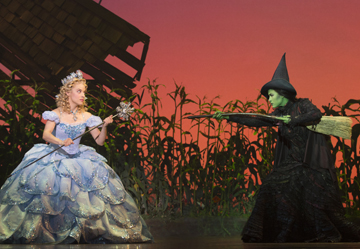 "Wicked" is back at The Opera House and R. J. Donovan was there for Opening Night. He says the production remains as entertaining as ever, "with all the fun and dazzle intact." The musical will be in town through September 15. Read his full review here.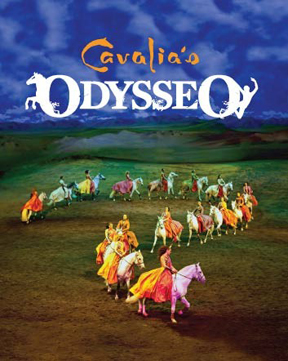 Cavalia's "Odysseo" marries majestic equestrian arts with high-tech theatrical staging to take audiences on a spectacular journey that salutes man and beast. R. J. Donovan agrees that it's "a show like no other" and shouldn't be missed. The production has been extended through September 22. Read his review here.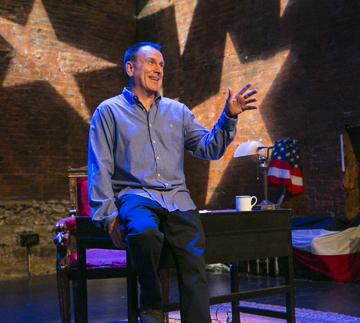 Stand-up comedian and "Saturday Night Live" vet Colin Quinn is traveling to the 13 original colonies to present "Colin Quinn Unconstitutional ." Tackling 226 years of American Constitutional calamities in 70 minutes, he'll be at Trinity Rep in Providence for one night only, on September 28. If you'd like to join Quinn in forming a more perfect union, click here.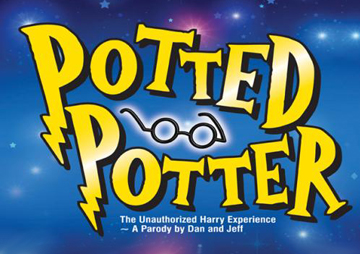 Don't tell Dobby, but the hit off-Broadway show "Potted Potter: The Unauthorized Harry Experience – A Parody by Dan and Jeff" is coming to town for a limited run at The Paramount from September 17 - October 6. Wave your magic wand or click here for details.


New Repertory Theatre opens its 30th season with Bernard Pomerance's "The Elephant Man," playing through September 29. The Tony Award-winning drama offers an intense look at John Merrick, an intelligent and sensitive but physically deformed Londoner of the late 1880s who worked to be normal, even as he was viewed as a carnival freak. Read more here.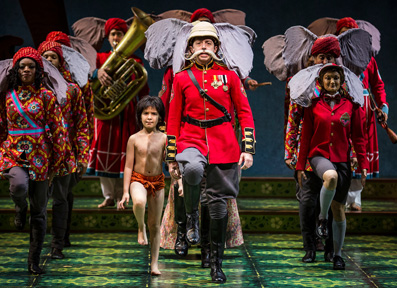 The world premiere musical adaptation of "The Jungle Book" comes to the Huntington Theatre through October 13. Based on Nobel Laureate Rudyard Kipling's 1893 collection of stories set in the Indian jungle, this reimagined-for-the- stage, music-and- movement-filled adventure tells the tale of young Mowgli's coming-of-age in the animal kingdom. For the "bare necessities" and more, click here.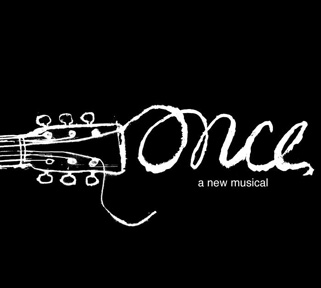 Broadway in Boston's 2013-2014 season will offer a full range of productions from nostalgia and Broadway's latest hits to a couple of past favorites. The schedule includes: "Once," the Tony Award-winning Best Musical of 2012; "A Christmas Story, The Musical;" "Flashdance - The Musical;" "We Will Rock You;" "I Love Lucy, Live On Stage;" "American Idiot;"and a re-imagining of "The Phantom of the Opera." Get the full season rundown here.
PAST REVIEWS . . .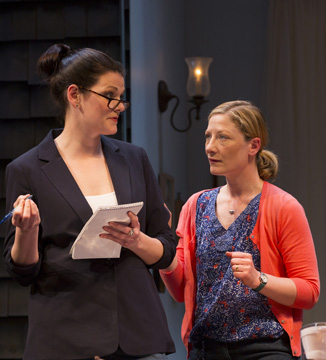 The Huntington closed out its season with a biting production of "Rapture, Blister, Burn," Gina Gionfriddo's look at three generations of women and the choices they've made. R. J. Donovan said the evening was bright and accessible. Read his review here.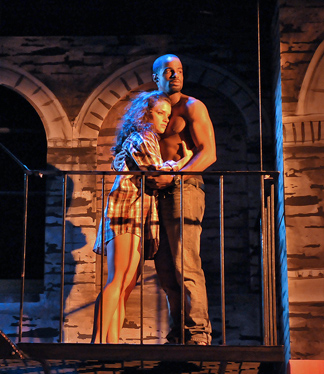 SpeakEasy Stage finished off its season with a dynamic production of "In The Heights," winner of the Tony Award for Best Musical in 2008. The story of family, home and community in the Washington Heights section of New York City offered an infectious beat and a hardworking cast. Read R. J. Donovan's review here.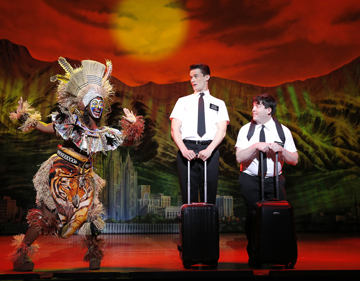 "The Book of Mormon"arrived at Boston's Opera House with a politically incorrect, nothing's-off-limits tale of two young missionaries who travel to Uganda to spread the good word. R. J. Donovan was there on Opening Night and said the Tony Award-winning musical was everything expected, plus more. Read his review here.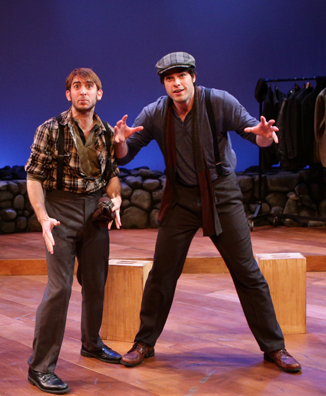 Phil Tayler and Daniel Berger-Jones (at left) brought to life an entire town of Irish characters in "Stones In His Pockets" at Lyric Stage. R. J. Donovan said the duo did a brilliant job in the bright and ultimately very touching comedy. Read his review here.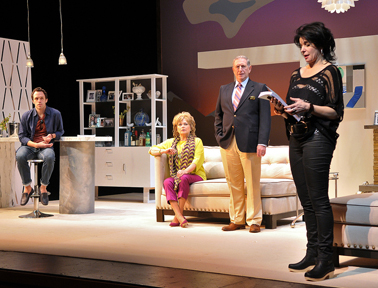 In its New England premiere at SpeakEasy Stage, Jon Robin Baitz's "Other Desert Cities" blended family, politics and show business -- all in a Christmas Eve drama that threatened to blow the roof off the tense gathering. Read R. J. Donovan's review here.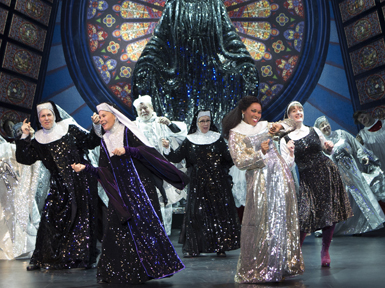 The national tour of "Sister Act" arrived at The Opera House straight from its Broadway run. Based on the popular film of the same name, the musical told the tale of a wannabe diva hiding out in a convent. R. J. Donovan said it was fun with several bright spots but could have delivered more. Read his review here.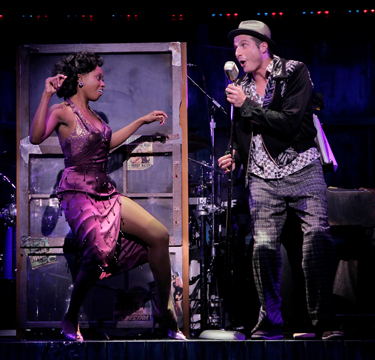 In the Tony Award-winning "Memphis," Huey Calhoun is a man in love with rhythm and blues -- and a talented singer society won't accept as his lady. R. J. Donovan was at the newly reopened Colonial Theatre on Opening Night. Read his review here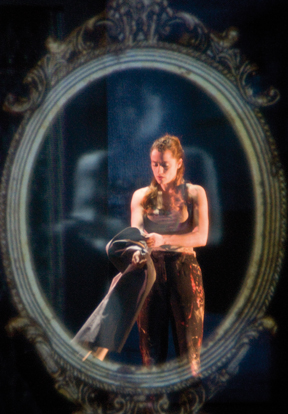 ArtsEmerson presented an intriguing multidisciplinary production of Lemieux Pilon 4D Art's "La Belle et la Bête (Beauty and the Beast)" complete with eerie 3D imagery. R. J. Donovan said the experience of spectors and holograms summoned up a haunting world of danger and uncertainty. Read his full review here.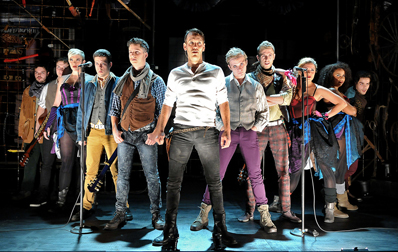 As the elections loomed, SpeakEasy Stage presented "Bloody Bloody Andrew Jackson," a hipster rock show mash up of politics in the making. R. J. Donovan said it was polished, imaginative and fun. Read his review here.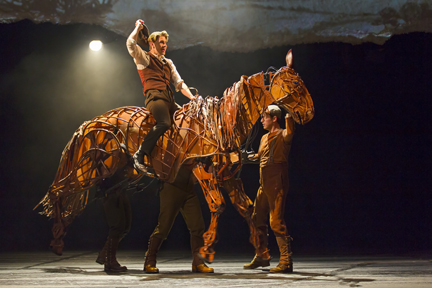 Telling a tale of unique courage, loyalty and friendship, the Tony Award-winning "War Horse" was a spectacular experience filled with superb stagecraft. R. J. Donovan said the story of a boy and his beloved horse was artfully presented and thoroughly captivating. Read his review here.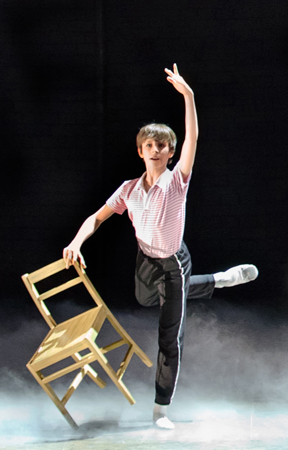 When "Billy Elliot The Musical," winner of ten 2009 Tony Awards, played Boston's Opera House for a month-long run, R. J. Donovan said the story of a boy from a gritty English mining town who yearns to become a ballet dancer was exhilarating and passionate. Read his review here.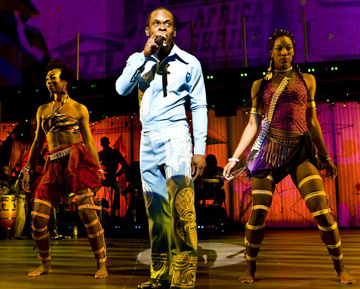 "Fela!" transported audiences at the Cutler Majestic back to a 1978 farewell concert by Nigerian musician, singer, political activist Fela Kuti. R. J. Donovan said it was a vibrant, electrifying evening, anchored by a phenomenal performance from Sahr Ngaujah (at left) as Fela. Read his review here.
Plus There's Lots More . . .
To browse OnStage Boston's full listing of news stories detailing what's happening everywhere from The Huntington to Boston Playwrights Theatre, New Rep, Lyric Stage Company, The Boston Conservatory, Trinity Rep and others, just click here.