WHAT'S NEW AT A GLANCE . . .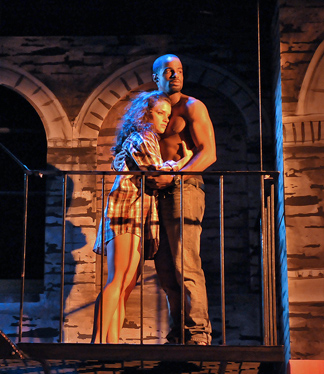 SpeakEasy Stage brings its season to a close with a dynamic production of "In The Heights," winner of the Tony Award for Best Musical in 2008. The story of family, home and community in the Washington Heights section of New York City offers an infectious beat and a hardworking cast. Read R. J. Donovan's review here.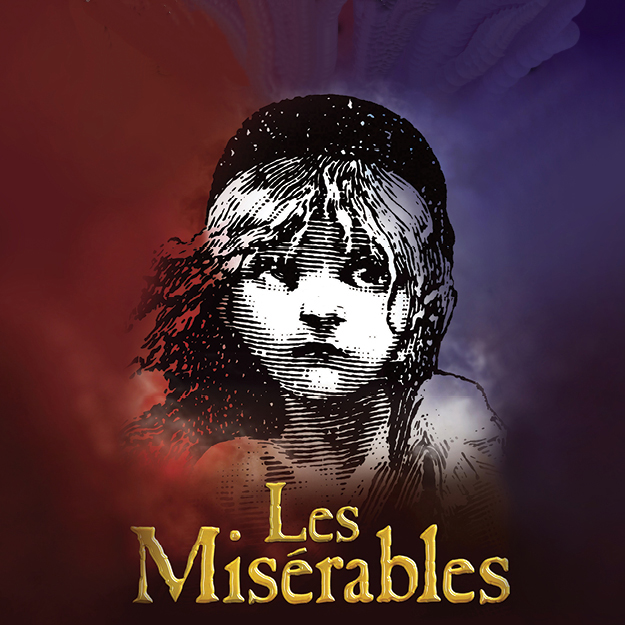 Reagle Music Theatre celebrates its 45th anniversary season with productions of "Chicago," "Les Miserables" and "Fiddler on the Roof." Tickets are on sale now. Get all the details here.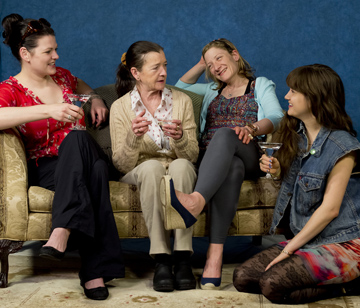 Hailed by The New York Times as "an intensely smart, immensely funny new play," "Rapture, Blister, Burn" examines the psyches of two women in mid-life as they reconsider the choices they've made. The Huntington Theatre production runs from May 24 - June 22. Read more here.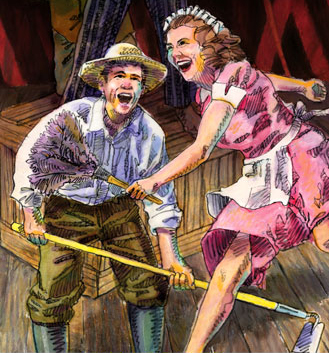 The cast will definitely be on their toes when Trinity Repertory Theatre presents Sir Alan Ayckbourn's "House & Garden," a pair of interlocking comedies that take place with one cast performing two different plays, in two different theaters, simultaneously. The fun continues through June 30. Grab your running shoes and click here to read all about it.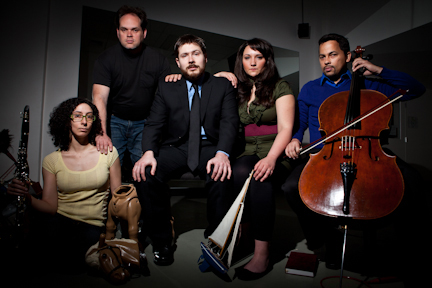 Guerilla Opera presents the World Premiere of Adam Roberts' "Giver of Light," a new opera based on the life of the 13th-century poet, Rumi. Performances run May 23 - 31 at The Boston Conservatory. Click here to read more.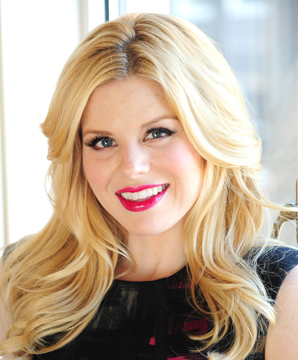 Curtain Up! Broadway shines at Symphony Hall this month when stars Megan Hilty (at left), Donna McKechnie, Jodi Benson, Matthew Morrison and Jason Alexander join Keith Lockhart & The Boston Pops. Get all the details here.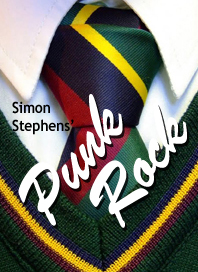 Zeitgeist Stage Company concludes its season with the East Coast premiere of "Punk Rock," exploring the pressures and potential violence amid a group of affluent, articulate, angst-ridden students during their senior year and college prep in a British Secondary School. The drama by Simon Stephens plays through May 25 at the Boston Center for the Arts. Grab your No.2 pencil and read more here.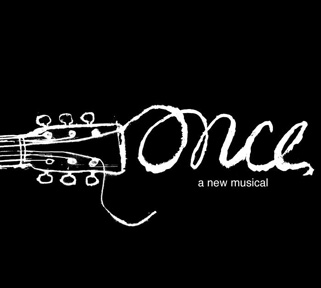 Broadway In Boston's 2013-2014 season will offer a full range of productions from a world premiere to Broadway's latest hits and a couple of past favorites. The schedule includes: "Once," the Tony Award-winning Best Musical of 2012; "Million Dollar Quartet;" "A Christmas Story, The Musical;" "Flashdance - The Musical;" "We Will Rock You;" "I Love Lucy, Live On Stage;" "American Idiot;"and a re-imagining of "The Phantom of the Opera." Get the full season rundown here.
PAST REVIEWS . . .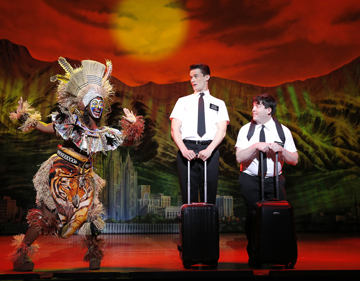 "The Book of Mormon"arrived at Boston's Opera House with a politically incorrect, nothing's-off-limits tale of two young missionaries who travel to Uganda to spread the good word. R. J. Donovan was there on Opening Night and said the Tony Award-winning musical was everything expected, plus more. Read his review here.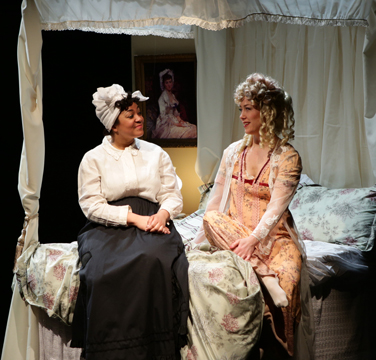 Lyric Stage Company looked at Hollywood in the 30's with "By The Way, Meet Vera Stark" by Pulitzer Prize winning playwright Lynn Nottage. Both comical and poignant, the story gave a glimpse into racial stereotypes in the movies. Read R. J. Donovan's review here.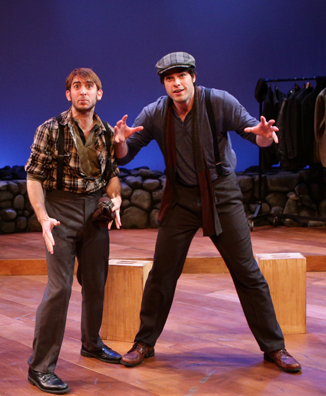 Phil Tayler and Daniel Berger-Jones (at left) brought to life an entire town of Irish characters in "Stones In His Pockets" at Lyric Stage. R. J. Donovan said the duo did a brilliant job in the bright and ultimately very touching comedy. Read his review here.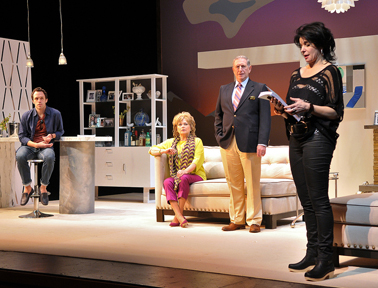 In its New England premiere at SpeakEasy Stage, Jon Robin Baitz's "Other Desert Cities" blended family, politics and show business -- all in a Christmas Eve drama that threatened to blow the roof off the tense gathering. Read R. J. Donovan's review here.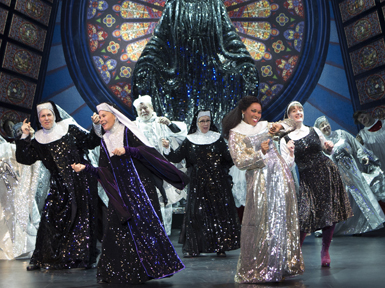 The national tour of "Sister Act" arrived at The Opera House straight from its Broadway run. Based on the popular film of the same name, the musical told the tale of a wannabe diva hiding out in a convent. R. J. Donovan said it was fun with several bright spots but could have delivered more. Read his review here.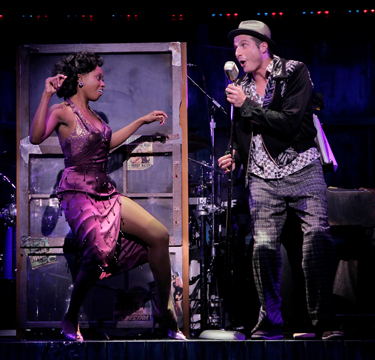 In the Tony Award-winning "Memphis," Huey Calhoun is a man in love with rhythm and blues -- and a talented singer society won't accept as his lady. R. J. Donovan was at the newly reopened Colonial Theatre on Opening Night. Read his review here.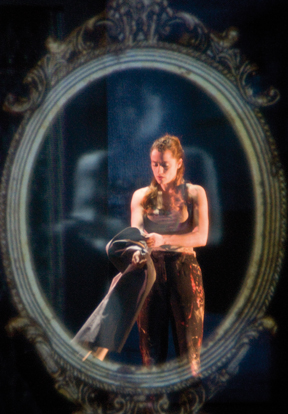 ArtsEmerson presented an intriguing multidisciplinary production of Lemieux Pilon 4D Art's "La Belle et la Bête (Beauty and the Beast)" complete with eerie 3D imagery. R. J. Donovan said the experience of spectors and holograms summoned up a haunting world of danger and uncertainty. Read his full review here.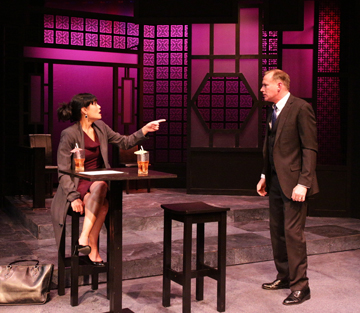 Lyric Stage Company finished 2012 with "Chinglish," Henry David Hwang's award-winning comedy depicting the culture clash that occurs when an Ohio businessman (played by Barlow Adamson, at left with Celeste Oliva) tries to maneuver a lucrative contract in China. R. J. Donovan said the audience could identify nicely with his plight. Read his review here.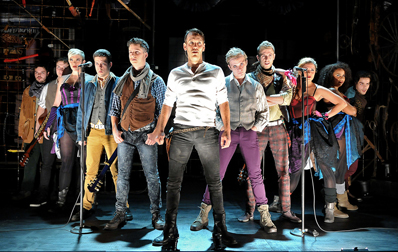 As the elections loomed, SpeakEasy Stage presented "Bloody Bloody Andrew Jackson," a hipster rock show mash up of politics in the making. R. J. Donovan said it was polished, imaginative and fun. Read his review here.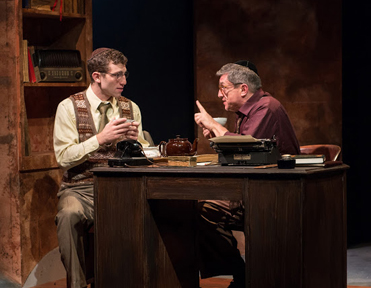 Based on the bestseller by Chaim Potok, "The Chosen," at Lyric Stage, was a sensitive look at the challenges of relationships -- between father and son, between best friends, and between man and his beliefs. R. J. Donovan said it was a thought provoking evening. Read his review here.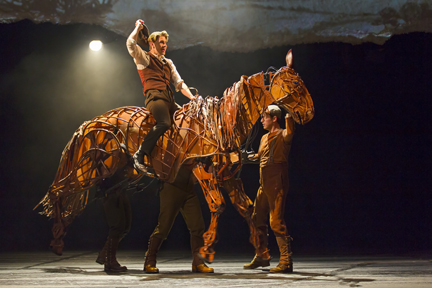 Telling a tale of unique courage, loyalty and friendship, the Tony Award-winning "War Horse" was a spectacular experience filled with superb stagecraft. R. J. Donovan said the story of a boy and his beloved horse was artfully presented and thoroughly captivating. Read his review here.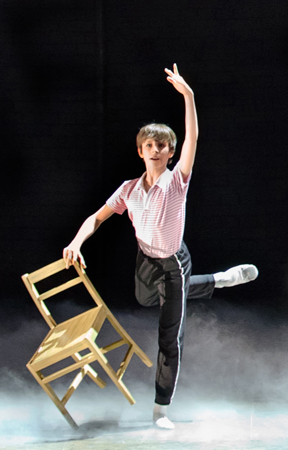 When "Billy Elliot The Musical," winner of ten 2009 Tony Awards, played Boston's Opera House for a month-long run, R. J. Donovan said the story of a boy from a gritty English mining town who yearns to become a ballet dancer was exhilarating and passionate. Read his review here.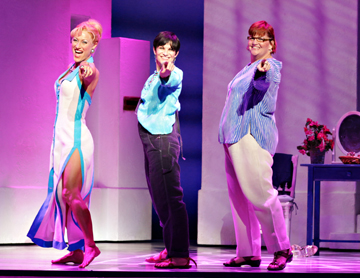 The national tour of "Mamma Mia!" returned to Boston for a quick run. With Boston's own Mary Callanan (far right) in the cast, what's not to like? R. J. Donovan was at The Opera House on Opening Night. Read his review here.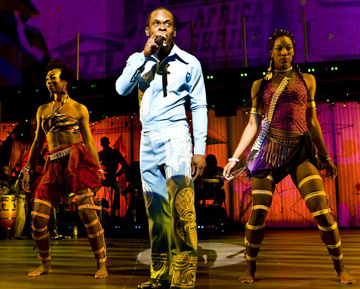 "Fela!" transported audiences at the Cutler Majestic back to a 1978 farewell concert by Nigerian musician, singer, political activist Fela Kuti. R. J. Donovan said it was a vibrant, electrifying evening, anchored by a phenomenal performance from Sahr Ngaujah (at left) as Fela. Read his review here.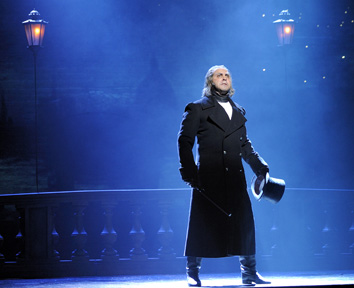 Although the 25th Anniversary Tour of "Les Miserables" was completely re-envisioned by its creative team, R. J. Donovan said the grandeur at The Opera House was still intact, and the emotional experience was as engaging and as satisfying as ever. Read his review here.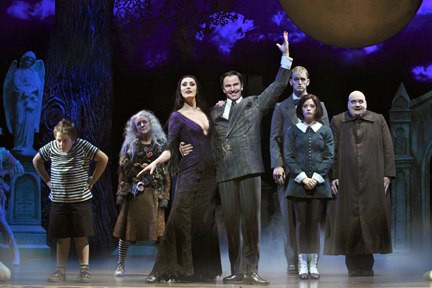 Gomez, Morticia and all the creepy, kooky members of "The Addams Family" dragged themselves to The Shubert to present the new musical based Charles Addams' beloved cartoon characters. Read R. J. Donovan's review of the ghoulish goulash here.
Plus There's Lots More . . .
To browse OnStage Boston's full listing of news stories detailing what's happening everywhere from The Huntington to Boston Playwrights Theatre, New Rep, Lyric Stage Company, The Boston Conservatory, Trinity Rep and others, just click here.