Jared Bowen, Joyce Kulhawik & Others
To Lead Panel On Humanizing Culture
September 17
Elements Theatre Company of Orleans will host a panel discussion, "The Importance of Live Theater in Our Culture: The Art of " at Back Bay Events Center, 180 Berkeley Street in Boston on Tuesday, September 17 at 7:30 p.m.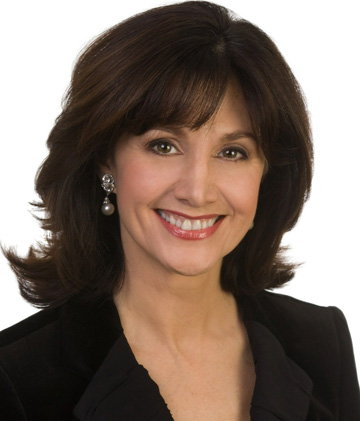 Panelists will include: Jared Bowen, WGBH Executive Arts Editor; Joyce Kulhawik (left), President of the Boston Theater Critics Association; Julie Hennrikus, Executive Director of StageSource; Georgia Lyman, award-winning actress; and Fr. Thomas Kane, Professor at Boston College. Danielle Dwyer, Elements Artistic Director, will moderate. The event is free and open to the public.
In the wake of the Boston Marathon bombing and other violence in schools and in our culture, this panel will shine new light on the power of the arts to redeem tragedy, cultivate empathy and provide personal connection in our digital age. The panel will discuss how live theater creates community and provides a vehicle for catharsis that can heal and transform individuals.
As a springboard for discussion, Elements Theatre Company will present Yasmina Reza's 2009 Tony Award-winning play "The God of Carnage" on September 17 at 5:30 p.m., immediately prior to the panel discussion at the Back Bay Events Center. "The God of Carnage" is a scathing comedy that shows the absence of manners when two urban couples duke it out over their young sons' playground scuffle. (Performances will also run September 18 - 20, at 7:00 p.m. at the Back Bay Events Center.)
In 2013, Elements Theatre Company -- with a core mission to promote conversation and education through classical and modern theatre -- launched a series of panel discussions exploring the power of the arts to humanize our culture.
The first panel, inspired by A. R. Gurney's Pulitzer-nominated play "The Dining Room," featured: Peter Filichia, esteemed New York City theater critic; Larisa Gelman, director of Educational Outreach at the 92nd Street Y; and Mauricio Salgado, director of Domestic Programming at Artists Striving to End Poverty (ASTEP).
For information on the panel discussion or to reserve seating, call 508-240-2400.
For tickets to "The God of Carnage," call 508-240-2400 or visit www.elementstheatre.org.