---

"Million Dollar Quartet," "Once," "A Christmas Story,"
"Flashdance," "I Love Lucy Live On Stage,"
"American Idiot" & "We Will Rock You"
Slated For 2013 - 2014
Broadway In Boston Season
By R. J. Donovan
Broadway In Boston unveiled its 2013-2014 season recently at an invitational cocktail reception held at Boston's Opera House. Attended by more than 500 guests including Broadway In Boston's premiere season ticket holders, arts and business leaders, city officials, partners, sponsors and the Boston media, the event was hosted by Rich Jaffe, President of Broadway In Boston.
The season will kick off with the July pre-Broadway world premiere of "Tuck Everlasting," which had been announced in January. Highlights of the new season will include: "Million Dollar Quartet" capturing the famed recording session that brought together rock 'n roll icons Elvis Presley, Johnny Cash, Jerry Lee Lewis and Carl Perkins for one of the greatest jam sessions of all times; "We Will Rock You," featuring the greatest songs of legendary British rock group Queen; and "Flashdance - The Musical," based on the iconic film of the same name.
Also look for: "Once," Broadway's 2012 Tony Award winning Best Musical; "A Christmas Story, The Musical," which brings a new holiday experience to town as it follows the antics of young Ralphie as he longs for a Red Ryder air rifle; and "I Love Lucy, Live On Stage," described as a one-of-a-kind theatrical experience that will transport audiences back to 1952 to become part of a live TV studio audience for one of the most enduring and beloved television series of all time.
Returning to Boston for another go-round are "American Idiot,"based on Green Day's Grammy Award-winning multi-Platinum album, and "Phantom of the Opera," which, if the video presentation is any indication, will have a very new look. (Last season, Cameron Macintosh also gave a new look to the national tour of "Les Miserables.")
Broadway in Boston will also be celebrating the 175th anniversary of The Charles Playhouse and its long running hit "Blue Man Group."
Guests were treated to a live performances from "Million Dollar Quarter," "I Love Lucy" and Blue Man Group.
For the tenth consecutive year, Lexus will continue as the official name-in-title sponsor of the Broadway In Boston Season. During the presentation, Lexus executives awarded a brand new GS50 to Diane Wells of East Falmouth. The season is also sponsored by Eastern Bank, Jordan's Furniture, JetBlue Airways, and Tufts HealthPlan.
Jaffe commented, "We remain committed to ensuring that Boston continues to be the preeminent destination for all Broadway productions. The variety of our season reinforces our commitment to developing a deeper sense of community and expanding the diversity of our programming and audiences."
The full season line-up, in calendar order, includes: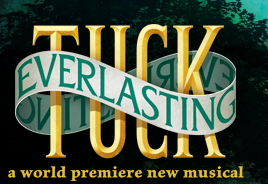 July 28 – August 18, 2013
"Tuck Everlasting"
Pre-Broadway World Premiere
Citi Performing Arts Center Emerson Colonial Theatre
If you could live forever, would you? That's the eternal question of "Tuck Everlasting." In a small New England town, a young girl dreaming of adventure stumbles upon a family with a secret. Their chance encounter sends them on an unforgettable journey that will test everything they believe about love, life, and what it means to truly feel alive. Based on the beloved best-selling, award-winning novel by Natalie Babbitt, "Tuck Everlasting" will be directed and choreographed by Tony Award winner Casey Nicholaw with music and lyrics by Chris Miller and Nathan Tysen.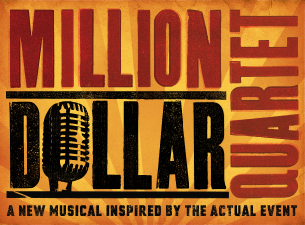 October 8 - 20, 2013
"Million Dollar Quartet"
Citi Performing Arts Center Emerson Colonial Theatre
This Tony Award–winning musical is inspired by the true story of the famed recording session that brought together rock 'n' roll icons Elvis Presley, Johnny Cash, Jerry Lee Lewis and Carl Perkins for the first and only time. On December 4, 1956, these four young musicians gathered at Sun Records in Memphis for what would be one of the greatest jam sessions ever. Featuring a score of rock hits including "Blue Suede Shoes," "Fever," "That's All Right," "Sixteen Tons," "Great Balls of Fire," "Walk the Line," "Whole Lotta Shakin' Goin' On," "Who Do You Love?," "Matchbox," "Folsom Prison Blues," "Hound Dog" and more.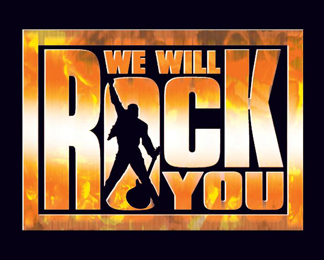 November 5 – 10, 2013
"We Will Rock You"
Boston Opera House
From London's West End, the worldwide smash hit musical by Queen and Ben Elton features the greatest hits of the legendary British rock group, Queen. Now in its 11th year in London and seen by a staggering 15 million people worldwide, this multi-award-winning and record-breaking phenomenon boasts a fantastic score of killer tunes including "Another One Bites The Dust," "Crazy Little Thing Called Love," "We Are The Champions," "Bohemian Rhapsody" and, of course, "We Will Rock You."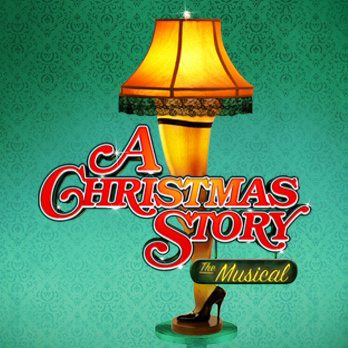 November 20 – December 8, 2013
"A Christmas Story, The Musical"
Citi Performing Arts Center Wang Theatre
Ralphie Parker wants only one thing for Christmas: An Official Red Ryder Carbine-Action 200-shot Range Model Air Rifle. "A Christmas Story, The Musical" is the comical account of Ralphie's desperate quest to ensure that this most perfect of gifts ends up under his tree this Christmas. Directed by Tony Award-winner John Rando and choreographed by Warren Carlyle, this new musical based on the classic 1983 movie, which itself was based on stories by legendary radio humorist Jean Shepherd, features a heartfelt score by Benj Pasek and Justin Paul and an inventive book by Joseph Robinette.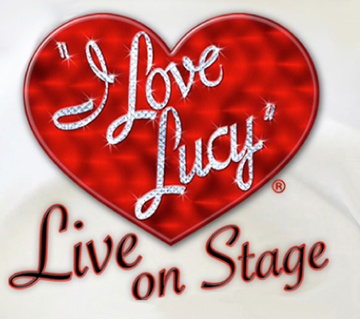 December 3 – 22, 2013
"I Love Lucy, Live On Stage"
Citi Performing Arts Center Emerson Colonial Theatre
This is the brand-new stage show adapted from the most beloved program in television history! It's 1952 and everyone is in the studio audience at Desilu Playhouse awaiting the filming of two hilarious and oh-so-familiar "I Love Lucy" episodes. A charming host entertains and enlightens you to the behind-the-scenes filming process of this brand new thing called "television," the Crystaltone Singers perform advertising jingles in perfect 50s style harmony and the unmistakable antics of America's favorite foursome -- Lucy, Ricky, Fred and Ethel -- are presented live on stage and in color for the very first time!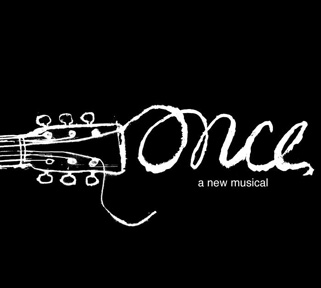 January 7 – 19, 2014
"Once"
Citi Performing Arts Center Emerson Colonial Theatre
Winner of eight 2012 Tony Awards including Best Musical and winner of the 2013 Grammy Award for Best Musical Theater Album, "Once" is a truly original Broadway experience. Featuring an impressive ensemble of actor/musicians who play their own instruments onstage, "Once" tells the enchanting tale of a Dublin street musician who's about to give up on his dream when a beautiful young woman takes a sudden interest in his haunting love songs. As the chemistry between them grows, his music soars to powerful new heights. But their unlikely connection turns out to be deeper and more complex than your everyday romance. Emotionally captivating and theatrically breathtaking, "Once" is about going for your dreams... not living in fear... and the power of music to connect us all.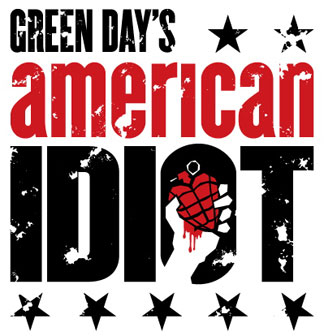 February 7 – 9, 2014
Green Day's "American Idiot"
Boston Opera House
A critical sensation on Broadway and in London, the smash-hit musical "American Idiot" tells the story of three lifelong friends, forced to choose between their dreams and the safety of suburbia. Based on Green Day's Grammy Award-winning multi-platinum album and featuring the hits "Boulevard of Broken Dreams," "21 Guns," "Wake Me Up When September Ends," "Holiday" and the blockbuster title track, "American Idiot" boldly takes the American Musical where it's never gone before. Contains explicit language.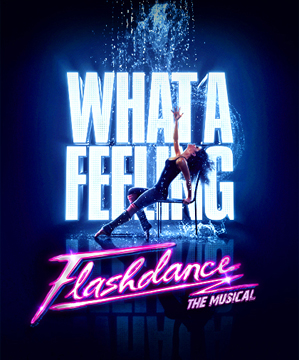 March 11 – 23, 2014
"Flashdance - The Musical"
Citi Performing Arts Center Emerson Colonial Theatre
Celebrating its 30th Anniversary, the pop culture phenomenon of "Flashdance" now comes live to the stage. With electrifying dance at its core, "Flashdance - The Musical" tells the inspiring story of Alex Owens, a Pittsburgh steel mill welder by day and a bar dancer by night, with dreams of one day becoming a professional performer. When romance with her steel mill boss threatens to complicate her ambitions, Alex learns the meaning of love and its power to fuel the pursuit of her dream. Featuring a score that includes the biggest hit songs from the movie, including the Academy Award-winning title song "Flashdance - What a Feeling," "Maniac," "Gloria," "Manhunt," and "I Love Rock & Roll." In addition, 16 new songs have been written for the stage production, with music by Robbie Roth and lyrics by Robert Cary and Robbie Roth.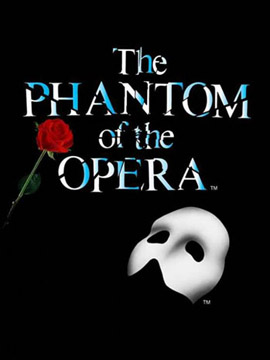 June 11 – July 20, 2014
"The Phantom of the Opera"
Boston Opera House
Following an acclaimed sell-out tour of the United Kingdom, Cameron Mackintosh's spectacular new production of Andrew Lloyd Webber's phenomenal musical success, "The Phantom of the Opera" will make its premiere in Boston as part of a brand new U. S. National Tour. Hailed as "Stunning, intense and spectacular" by the Sunday Express, this production features a new design by Paul Brown, costumes by Maria Björnson, new staging by Laurence Connor -- director of the recent acclaimed 25th anniversary celebration at the Royal Albert Hall -- and new choreography by Scott Ambler.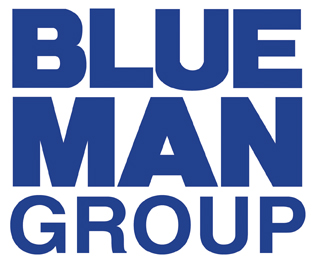 Ongoing
"Blue Man Group"
Charles Playhouse
"Blue Man Group" has become a global phenomenon with theatrical and digital media operations across three continents, permanent live performance installations in six cities, an ongoing theatrical tour of the United States and Canada, and a highly acclaimed show on Norwegian Cruise Line's Epic. Here in Boston, "Blue Man Group" continues to pack the Charles Playhouse by showcasing ingenuity and technology while uniting the audience in primal, collective exhilaration. The show is a unique combination of theatre, percussion, music, art, science and humor.
Season tickets are now on sale by calling 866-523-7469 or visiting www.BroadwayInBoston.com.; Tickets to individual productions will go on sale at a future date. For group sales, call 617-482-8616.