Citi Performing Arts Center
Launches "ArtWeek"
September 27 - October 6
Curated Events/Experiences Throughout the City
Highlight The Quality and Diversity
Of Arts, Culture & Entertainment in Boston
Citi Performing Arts Center has announced that Highland Street Foundation will be the title sponsor of ArtWeek Boston, a new initiative set to launch in September of 2013. Highland Street Foundation has a strong interest in providing educational and enriching experiences for families and children across Massachusetts. The foundation views ArtWeek as a unique opportunity to expand its commitment to the arts while increasing accessibility to a broad and diverse range of audiences.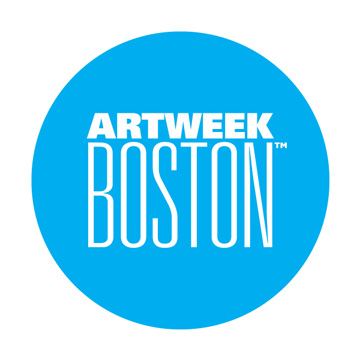 ArtWeek Boston, loosely based on Restaurant Week, is a collection of curated events/experiences throughout the city that highlights the quality and diversity of arts, culture, and entertainment in Boston.
Each ArtWeek event links with local partners to enhance the customer experience, drive neighborhood economic impact, and build awareness about the area's creative economy. ArtWeek is designed to rapidly become a new Boston tradition as well as a model for statewide and national expansion.
During the Fall ArtWeek -- September 27 - October 6 -- audiences can experience a Magic of Mozart free family day with Boston Lyric Opera, Zoo New England and Handel & Haydn at the Boston Public Library, pop-up theatre performances by Fiddlehead Theatre in Dorchester, or the Play Me, I'm Yours festival hosted by the , a free, week-long interactive piano extravaganza happening throughout Boston's neighborhoods. These creative experiences and more will span across disciplines and represent a broad range of arts organizations with many events free to the public.
In May 2013, ArtPlace America awarded a $151,368 grant to the Citi Performing Arts Center in support of ArtWeek. It was chosen from over 1,200 applications nationwide as an exceptional example of creative placemaking.
Fall ArtWeek Events
The Magic of Mozart: Family Opera Day at the BPL
Boston Lyric Opera, Boston Public Library, Handel & Haydn Society, Zoo New England
Boston Public Library, Central Branch, Rabb Lecture Hall
September 28, 1 p.m. -- Free
Boston Lyric Opera opens the 2013/14 season with Mozart's family favorite "The Magic Flute," in a new English adaptation set in Ancient Maya -- a world of dark temples and colossal pyramids, golden masks and plumed serpents. Inspired by this production, Boston Lyric Opera, Boston Public Library, Handel and Haydn Society, and Zoo New England will collaborate to present a free Family Opera Day at the BPL. Meet special animal guests from Zoo New England, explore and sing along to Mozart's magical score, and hear the Handel & Haydn Youth Chorus perform the beloved "Pa! Pa! Pa!" duet. Young visitors can create a costume or set piece of their own in craft activities led by BLO's Education staff. Attendees will receive an exclusive ticket offer to BLO's October 6 matinee performance of "The Magic Flute "and Handel and Haydn's Mozart and Beethoven concert on November 1 and 3.
Fiddlehead Pop-Up Theatre Performance
Fiddlehead Theatre Company and Dudley Street Neighborhood Initiative
Restaurant Laura, Columbia Road, Boston
October 3, 4 at 7:30 p.m. and October 6 at 5:30 p.m. -- $40.13
Located in Dorchester, Restaurant Lauren is a hub for Cape Verdean American infused dining and entertainment. Fiddlehead Theatre Company in conjunction with Upham's Corner Main Streets and Dudley Street Neighborhood Initiative will present an exciting version of "Fame, Jr." with a cast of 10 multi-lingual young teens in Restaurant Laura. The production which will include actors using their native language including Spanish, Cape Verdean and English and will reflect the diversity of the community. Attendees will be seated for dinner with actors at various tables, who will begin the production by engaging guests in conversations. The production will unfold around the audience as attendees are treated to a delicious 3 course meal including beverages.
Celebrity Series presents Play Me, I'm Yours Boston Street Piano Festival
Celebrity Series of Boston and various community partners
Locations: Visit www.streetpianosboston.com/ for specifics
Runs the length of ArtWeek at various locations -- Free.
Touring internationally since 2008, Play Me, I'm Yours! was created by artist Luke Jerram. Pianos vibrantly decorated by local artists are placed in public spaces for the enjoyment of the community. As a thank you to the millions of patrons who have supported the Celebrity Series of Boston over the years, Celebrity Series invites the public to enjoy and participate in this free and fun festival. Help launch Celebrity Series' 75th season by finding a piano to listen, sing, play and enjoy. Play them, they're yours! By creating a place of exchange, Play Me, I'm Yours! invites the public to engage with, activate and take ownership of their urban environment. Learn more at: celebrityseries.org.
For more information on ArtWeek, visit www.citicenter.org/artweek.