Apollinaire Theatre Presents
"Luther" by Ethan Lipton
Presented In Repertory With "pool (no water)"
Apollinaire Theatre Company will present Ethan Lipton's "Luther" from April 5 - May 4 at Chelsea Theatre Works, at 189 Winnisimmet Street in Chelsea. The production will be directed by Danielle Fauteux Jacques. The cast features Matthew Sergi, Danielle Fauteux Jacques, Ronald Lacey, Woody Gaul, Chris LaVoie and Anna Waldron.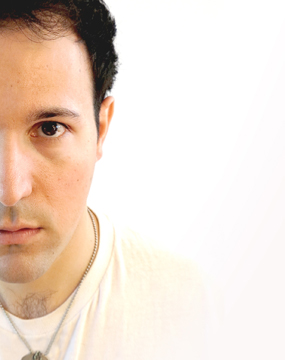 In "Luther," well-intentioned, high-strung parents Walter and Marjorie love Luther to a fault. But should they have brought him to the office party?
The New York Times called this piece "hilarious and horrifying . . . an excellent play that explores how we alternately demonize, deify and finally ignore our wounded warriors."
The Village Voice added, "Lipton's brilliant, unsettling conceit anatomizes liberal America's squeamishness about soldiers. Often, we either patronize them, paying lip service to the value of military service while secretly deploring the violence they've been trained to commit, or we infantilize them, seeing them as helpless victims of poverty and policy. Either way, they're both an abstract quantity and somewhat less than autonomous adults."
"Luther" is being performed in rep with "pool (no water)" by Mark Ravenhill. Combo tickets are $35. Performances will be followed by a reception with the actors in the Gallery.
For tickets, call 617-887-2336 or visit www.apollinairetheatre.com.
Photo: Danielle Fauteux Jacques