2012-2013 Season At Central Square Theater
Central Square Theater and its resident companies, The Nora Theatre Company and Underground Railway Theater, will offer the following productions during the 2012-2013 Season (marking their Fifth Anniversary).
In addition to "Car Talk: The Musical" (currently playing through September 2), the season includes: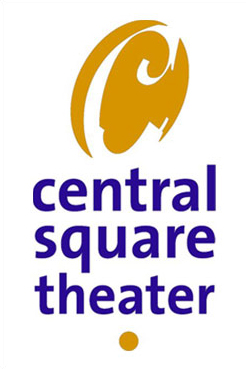 "The How And The Why"
By Sarah Treem
Directed by Daniel Gidron
September 27 – October 21, 2012
New England Premiere
Presented by The Nora Theatre Company
On the eve of a prestigious conference Zelda (Underground Railway Theater Artistic Director, Debra Wise), an acclaimed evolutionary biologist, is visited by Rachel, an ambitious graduate student. The two women share a zeal for science, a bold and contrarian approach to the male-dominated field, and much more. During the course of the visit, the young scholar challenges the older woman's "grandmother hypothesis" with a radical theory of her own that she believes will change the way people regard sex. Emotion and evolution collide with humor and passion in Sarah Treem's (HBO's "In Treatment") new play about the competitiveness and sacrifices needed to succeed as a woman in science.
"Arabian Nights"
Adapted by Dominic Cooke
Directed by Daniel Gidron
November 23 – December 30, 2012
Presented by The Nora Theatre Company and Underground Railway Theater
The Nora Theatre Company and Underground Railway Theater revive their award-winning production (2012 Independent Reviewers of New England Awards for Best Ensemble, Best Puppetry, Best Costumes, and Best Director) of Dominic Cooke's "Arabian Nights." Based on One Thousand and One Nights, a collection of folk tales from the Middle East and Asia, "Arabian Nights" is rich with suspense, romance and hilarity – irresistible for all ages, At its heart is the power of the imagination to heal, inspire, and transform.
"Blue Door"
By Tanya Barfield
January 10 - February 3, 2013
Presented by Underground Railway Theater
Lewis, a successful mathematics professor at a prestigious university, is left by his wife of 25 years for reasons she can't quite explain – except that she wishes he would attend the Million Man March. And do the dishes. During the sleepless night that follows, he is visited by three generations of ancestors. From slavery through Black Power, with original song and abundant humor, their stories captivate and challenge, carrying him through to the morning light. An inspiring exploration of family legacy and the African-American male experience, Tanya Barfield's Pulitzer-nominated "Blue Door" is presented in celebration of the 150th Anniversary of the Emancipation Proclamation.

"Operation Epsilon"
By Alan Brody
Directed by Andy Sandberg
March 7 – April 28, 2013
World Premiere
Presented by The Nora Theatre Company
It's the close of World War II and the dawn of the atomic age. The Allies have captured Germany's top nuclear scientists and sequestered them at Farm Hall -- a lavish estate in England -- keeping them under surveillance to learn what they know about the American nuclear program and to gauge how close the Nazis are to making an atomic bomb. Nine of these men, including Nobel Prize winners Otto Hahn and Werner Heisenberg, are known as Hitler's "Uranium Club." Based on actual transcripts of secretly recorded conversations, playwright Alan Brody illuminates the ethical complexity of pursuing scientific discovery at the risk of wreaking catastrophic consequences.
"Distracted"
By Lisa Loomer
Directed by Megan Sandberg-Zakian
May 9 - June 2, 2013
Presented by Catalyst Collaborative@MIT, a science-theater collaboration between Underground Railway Theater and MIT
Mama is meditating. Her cell phone rings, waking Jesse. He can't sit still, swears like a truck driver and is in trouble at school. His teacher says Attention Deficit Disorder. His doctor blames environmental toxins. Dad says, "He's just a boy!" Experts are consulted. Ritalin is prescribed. Can a pill solve all his problems? Even the actors are having trouble focusing! Is Jesse just a normal kid in an ADD world? Lisa Loomer's provocative and poignant look at a modern family asks: Who's really distracted?
2012-2013 season subscriptions are on sale now. Six-Play Center Stage Subscriptions and Five-Play Follow Spot Subscriptions are available. Early Bird Prices run through June 30 with savings up to 38 percent on full-price tickets to individual shows.
Subscriptions may be renewed or purchased by calling Central Square Theater at 617-576-9278 or by visiting CentralSquareTheater.org.