Twice Upon A Time . . .
Reagle Players Kicks Off 42nd Season
With Sondheim's "Into The Woods"
Broadway's Rachel York Returns To Star
Reagle Players opens its 42nd consecutive season on June 18 with the Stephen Sondheim-James Lapine musical "Into the Woods," starring Broadway's Rachel York. Performance dates are June 17 - 27.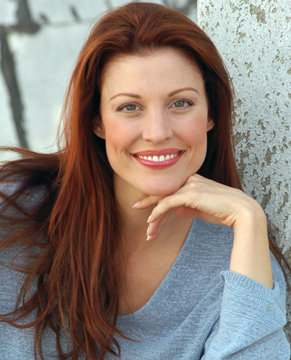 York recently received the 2009 IRNE Award for Best Musical Actress for her critically praised turn as the title character in Reagle's "Hello, Dolly!" In "Woods," York will play The Witch. Her impressive Broadway credits include roles in "Les Miserables," "Victor/Victoria," "City of Angels," Scarlet Pimpernell," "Dirty Rotten Scoundrels," "Putting It Together," and "Sly Fox" (which had its out-of-town tryout at Boston's Shubert Theatre).
She also starred in the London production of "Kiss Me Kate," which was filmed for PBS' "Great Performances." She most recently appeared in Boston as Cruella de Ville in the national tour of the new musical, "101 Dalmatians."
A story of children and grown-ups and wishes and consequences, "Into The Woods" follows a variety of fairy tale characters -- from Red Riding Hood to Jack & The Beanstalk-- as they set off on their respective quests. Act One finds them all pursuing their "happily-ever-after" destinies in journeys with which we have all become familiar.
Act Two, however, explores what happens after "happily-ever-after" as the characters confront giants, mayhem, conflict and disenchantment. In the end, they discover that while we must all venture into the woods to learn and grow, we must never forget the past. The score includes "No Is Alone" as well as the poignant "Children Will Listen."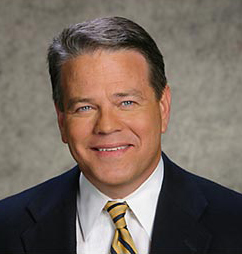 The company at Reagle also includes Boston broadcasting personality Scott Wahle (at left), a past IRNE Winner for Best Actor, in the multiple roles of the Narrator and The Mysterious Man, along with Douglas Jabara as The Baker, Shannon Lee Jones as The Baker's Wife, McCaela Donovan as Cinderella and Ayal Miodovnik in the witty roles of Cinderella's Prince and The Wolf.
Also appearing are Greg Stone as Jack, Allison Russell as Little Red Riding Hood, Brennan Roach as Rapunzel's Prince, Krista Buccellato as Rapunzel, Catherine Lee Christie as Jack's Mother, Betsy Foley as Cinderella's Stepmother, Katie Ford as Cinderella's Mother and Red's Granny, Emily Goldberg as Florinda and Sleeping Beauty, Elizabeth Berg as Lucinda and Snow White and Jack F. Agnew as Cinderella's Father.
Following its tryout at The Old Globe Theatre in San Diego, "Into The Woods" opened on Broadway in 1987 starring Bernadette Peters as The Witch. Nominated for a Tony Award as Best Musical (and winning several others), the touching production ran in New York for nearly three years. .
The Reagle Players perform in the air conditioned Robinson Theatre at 617 Lexington Street in Waltham. For tickets and information, call 781-891-5600 or visit www.reagleplayers.com.