Free One-Night-Only Concert Version
Of Cole Porter's "Kiss Me Kate"
At The Hatch Shell, August 21
Commonwealth Shakespeare Company Partners
With Boston Landmarks Orchestra
Broadway's Marc Kudisch & Kerry O'Malley To Star
Commonwealth Shakespeare Company and Boston Landmarks Orchestra will present a concert version of Cole Porter's "Kiss Me Kate" with Broadway's Marc Kudisch as Fred Graham/Patruchio and Kerry O'Malley as Lilli Vanessi/Katherine. The free event will take place on Wednesday, August 21 at 7:00 p.m. at DCR's Hatch Shell on the Esplanade. Security entrances will open to the public at 5 p.m. (The rain location is The Back Bay Events Center, 180 Berkley Street in Boston.)
Steven Maler, Founding Artistic Director of Commonwealth Shakespeare Company, and Associate Artistic Director, Adam Sanders, will co-direct with Boston Landmark Orchestra's Music Director Christopher Wilkins, conducting. "Kiss Me, Kate's" music and lyrics are by Cole Porter with a book by Sam and Bella Spewack.
Cole Porter's "Kiss Me, Kate" is a mix of an onstage "Taming of the Shrew" with a backstage "Smash." It's not hard to see why this enduring love story was the first ever winner of the Tony Award for Best Musical. One hit song follows another including: "Wunderbar," "So In Love," "Why Can't You Behave," "Too Darn Hot," and "From This Moment On."
Jeff Makholm, Chairperson of the Boston Landmarks Orchestra, commented, "After last year's extraordinarily successful collaboration at the Hatch Shell between the Landmarks Orchestra and Commonwealth Shakespeare Company, we are delighted to move into new territory for us both, a musical comedy no less. We hope you will 'Brush Up Our Shakespeare.'"
The cast also features Jake Berger, McCaela Donovan, Jake Novak, Sara Schoch, Joe Aaron Reid, Andrew Burnap, Brian Robinson, Bryan Minor, Andrew Frank, Aubin Wise, Lenni Kmiec, Ceit Zweil and Yael Rizowy.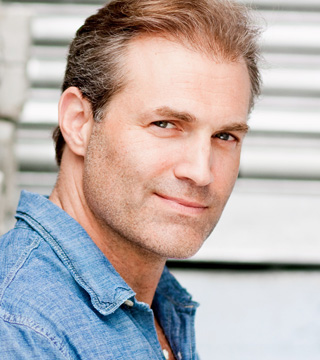 Marc Kudisch is a three-time Tony Award nominee, four-time Drama Desk nominee, and two-time Outer Critics Circle Award nominee. His many Broadway credits include "9 to 5," "Chitty Chitty Bang Bang," "The Apple Tree," "Assassins," "Thoroughly Modern Millie," "Bells are Ringing," LaChiusa's "The Wild Party," "The Scarlet Pimpernel," "High Society," "Disney's Beauty & The Beast" and "Joseph & The Amazing Technicolor Dreamcoat." As a director, Kudisch has directed three "Broadway By The Year" concerts for Town Hall in New York and Neil Berg's "Phantoms of the Opera" for Texas A&M Performing Arts Hall. As a writer, he co-created and co-starred with Jeff Denman as "The Holiday Guys" for The York Theatre in New York, and will be premiering his new show "Back to Baritone" at ArtsEmerson this fall in Boston.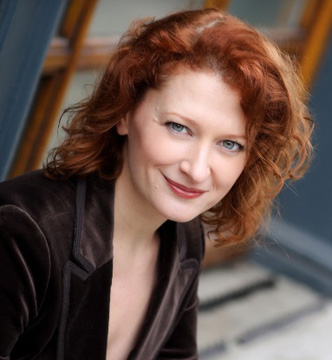 Kerry O'Malley has been seen in "White Christmas," "On A Clear Day You Can See Forever," "Into the Woods," "Billy Elliot," "Annie Get Your Gun," "Cyrano," and "Translations."
Commonwealth Shakespeare Company, best known for its annual free performances on Boston Common, is a non-profit organization founded in 1996, dedicated to bringing the works of William Shakespeare in vital and contemporary productions to the people of Boston, and to educating Boston's youth not only about Shakespeare but about their own potential for creativity.
The Boston Landmarks Orchestra, founded in 2001, presents "great music for free in wonderful places." As part of its mission to make great music accessible to all, the orchestra performs this the summer every Wednesday night at 7 p.m., July 17 - August 28, at the DCR's Hatch Shell on the Esplanade and in the neighborhoods of Greater Boston.
For more information, visit www.commshakes.org or www.landmarksorchestra.org. For weather alerts: Call 617-987-2000 .