North Shore Takes You Over The Rainbow
With "Wizard of Oz"
July 16 - August 4
All roads -- yellow brick and otherwise -- are leading to North Shore Music Theatre in Beverly for "The Wizard of Oz," playing July 16 - August 4. The production will be directed and choreographed by Joel Ferrell.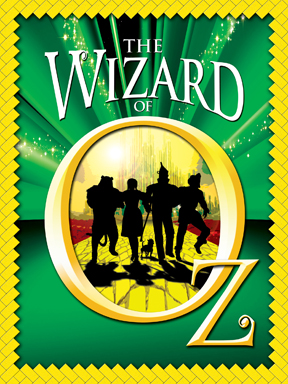 Dorothy, Toto, The Scarecrow, Tin Man and Cowardly Lion are all part of the fun as North Shore celebrates one of the world's most popular tales. Adapted by Frank Gabrielson from the 1939 MGM film screenplay based on the novel by L. Frank Baum, the show features the music and lyrics of Harold Arlen and Yip Harburg ("Over The Rainbow," "If I Only Had A Brain," "We're Off To See The Wizard" and more) with background music by Herbert Stothart.

The cast includes: Danielle Bowan as Dorothy; North Shore favorite, David Coffee as Professor Marvel, The Gatekeeper and The Wizard; plus Donna English, Laura Jordan, Joe Moeller, Lance Roberts and Paul Sabala.
The ensemble features Kyle Anderson, Elizabeth Broadhurst, Tyler Brunsman, Richard Costa, Rachel Fairbanks, Zane Gerson, Jessica Jaros, Tim McShea, Stephanie Moskal, Katerina Papacostas, Sam Seferian, Merrill West and Kent Zimmerman.
Free Audience Enrichment events include:
Meet the Theatre
July 23 following the 7:30 p.m. performance and July 27 following the 2 p.m. performance.
A post-show audience discussion with the artists
OUT at the North Shore
July 25 following the 7:30 p.m. performance.
An evening for the Gay and Lesbian Community with a post-show reception (sponsored in part by Ryan & Wood Inc. Distilleries and Sparkling Soirées).
For tickets and information, stop by the box office at 62 Dunham Road in Beverly, call 978-232-7200 or visit www.nsmt.org.