Titanic Theatre Presents
Durang's "Why Torture Is Wrong..."
July 25 - August 10
Titanic Theatre Company will present Christopher Durang's provocative and witty satire "Why Torture is Wrong and the People Who Love Them" from July 25 - August 10 in the Black Box Theatre at the Arsenal Center for the Arts, 321 Arsenal Street in Watertown. Directed by Elliot Norton Award winner, Adam Zahler, the production turns political humor upside down in a raucous black comedy in an era of yellow, orange and red alerts.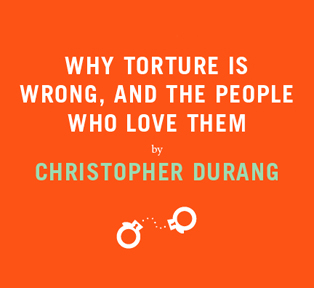 "Why Torture is Wrong" tells the story of a young woman who wonders if her new husband, whom she married while drunk, is a terrorist, and if her father's butterfly collecting is really a cover for his involvement in a shadow government. The ensuing antics feature a prim woman with an underwear issue, a looney tunes spouting "freedom fighter" and a minister who moonlights directing porn.
Ben Brantley of The New York Times encouraged audiences "not to feel guilty about laughing so hard " at a play he described as featuring "panties, squirrels and lots of ammo." The Associated Press added that "Torture" was "a hilarious topsy-turvy look at a world that is definitely off-kilter."
Christopher Durang is the author of numerous plays including "A History of the American Film," "Sister Mary Ignatius Explains It All For You ," "The Marriage of Bette and Boo," "Baby with the Bathwater," "Beyond Therapy" and "Betty's Summer Vacation." His most recent play, "Vanya and Sonya and Masha and Spike," received this year's Tony Award for Best Play.
For tickets and information, visit www.titanictheatre.org.