---

Scott Wahle Stars In "Fiddler"
At Reagle July 11 - 21
"Fiddler on the Roof," one of Reagle Music Theatre's top five best-selling shows, returns to Waltham by popular demand from July 11 - 21 starring Boston television personality and IRNE Award winner Scott Wahle as Tevye.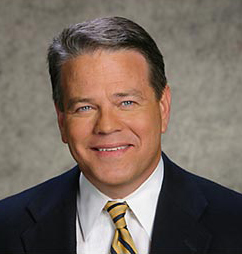 Reprising the role that earned him critical acclaim 10 years ago, Wahle leads a cast of 45 in this timeless musical based on Sholem Aleichem's beloved stories. Donna Sorbello, the IRNE Award-winning actress who starred as Mrs. Higgins in last season's "My Fair Lady" at Reagle, returns as Tevye's wife, Golde. Olivier Award nominee, IRNE Award winner and Broadway star Kirby Ward directs the production.
With a book by Joseph Stein and a score by Jerry Bock and Sheldon Harnick, "Fiddler on the Roof" has touched audiences around the globe with its humor, warmth and rich historical detail. Set in the little village of Anatevka, the story follows Tevye, a poor dairyman, as he tries to instill in his five daughters the traditions of his tight-knit Jewish community in the face of changing social mores and growing anti-Semitism.
The show's score includes favorites "Tradition," "Matchmaker, Matchmaker," "If I Were a Rich Man," "Sunrise, Sunset," and "To Life."
Scott Wahle is 30-year veteran of television news and sports, most recently serving as morning news anchor for WBZ-TV in Boston from 1998-2008. A Hingham native and graduate of Notre Dame University with a major in English and minor in theater arts, Wahle has established a second career performing regularly on Boston area stages. He recently portrayed George A. Dodge in the world premiere musical "Paragon Park." He has previously starred at Reagle Music Theatre in "The Music Man," "1776," "The Will Rogers Follies," "Into the Woods," "Say It with Music," and "Fiddler on the Roof." His regional credits include "Disney's Beauty and the Beast," "Willy Wonka," "The King and I," "Oklahoma!," "Man of La Mancha, " "I Do! I Do! " and "Forever Plaid. "
Donna Sorbello returns to Reagle Music Theatre after earning critical acclaim for her portrayal of Mrs. Higgins in last season's "My Fair Lady." An IRNE Award-winning actress and veteran of Off-Broadway and national tours, Sorbello has performed regionally at The Huntington Theatre Company, Commonwealth Shakespeare, "Shear Madness," Lyric Stage, New Repertory Theatre, North Shore Music Theatre, Nora Theatre Company, and Wheelock Family Theatre.
The company also includes Nora Fox, Gillian Gordon, Alexa Lebersfeld, Sophia Wulsin, Beth Martin Pierce, Jacob Sherburne, Daniel Forest Sullivan, Matt Phillipps, Rishi Basu, R. Glen Michell, Harold "Jerry" Walker, Allison Russell, Shonna Cirone, Andy Papas, and Rick Sherburne, with Paul Marchesiani, Christopher A. King, Gary Vincent, Alexa Bouchard, Nicole Vander Laan, Regina Lucas, Meryl Galaid, Angela Richardson, Margie Quinlan, Mike Zaharczuk, Zaven Ovian, Nicholas Davis, James Forbes Sheehan, Jason Dick, Serge Clivio, Michael Anthony Russo, Isabelle Miller, Jackie Thoeharis, and Naree Ketudat, Brad Jensen, Andrew Winans, Christopher Hird, Eddie Zitka and Alex Norden.
The original Broadway company of "Fiddler on the Roof" opened in 1964 at The Imperial Theatre. Produced by Hal Prince, the show was nominated for ten Tony Awards, walking away with nine, includingBest Musical, Direction, Choreography, Book and Score. The original company included such talents as Bea Arthur, Bert Convey, and Austin Pendleton. (From 1966 to 1969, Bette Midler played the role of daughter Tzeitel.) A film adaptation, starring Topol, opened in 1971. The record books show that "Fiddler" was the first musical to surpass 3000 performances on Broadway.
For tickets and information, stop by the box office at 617 Lexington Street in Waltham, call 781-891-5600 or visit www.reaglemusictheatre.com.
A special Free Fun Friday performance will be held on Friday, July 19 at 7:30 p.m. This performance is funded by the Highland Street Foundation and is designed to open the doors to the arts to families who might otherwise not be able to attend. Tickets are not on sale for this event. For details, visit www.reaglemusictheatre.com.