Boston Actors Theater
Examines The Internet Age
In "Paper City Phoenix"
Boston Actors Theater will bring its 9th season of new work to a finish with "Paper City Phoenix," an exploration of connection and loss in the Internet age. Written by Walt McGough and directed by Melanie Garber, the production will play July 12 - 27 at Boston Playwrights Theatre, 949 Commonwealth Avenue in Boston.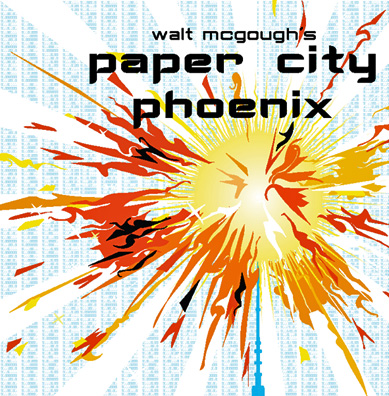 In this new original work by IRNE Nominated playwright and Huntington Playwriting Fellow Walt McGough ("The Farm," "Priscilla Dreams the Answer"), Brenna's soul mate is missing. But finding him is hard when she can't stop mentally channeling Google searches. Gale tries to help her, but she's got her own problems -- plus her printer's out of toner. An anti-tech cult, the FBI, and the Internet itself will be involved before it's over, and the city will never be the same.
"Paper City Phoenix" looks at how we connect when we're always connected, and what's left when the universe hits the delete key.
The cast will feature Caroline L Price, Danielle Lucas, Michael Fisher, David Frank, Monica Shea, and Anthony Rios.
Playwright McGough commented, "This is a big, crazy comedy with big production demands and a comic-book aesthetic. But at its core is a character-driven story about the need for connection. I'm extremely lucky to work with such talented artists, bringing it all to life."
Director Melanie Garber adds, "Walt has done with this story what he does so well, time after time: taken the human condition, particularly that of psychological pain, and dramatizing it for us in a humorous, poetic and insightful manner."
For tickets and information, call 866-811-4111 or visit www.bostonactorstheater.com.