John Krasinski, Kate Burton,
Tony Estrella, Joseph A. Chazan, M.D.,
Martha Douglas-Osmundson
To Receive 2013 Pell Awards
At Trinity Rep Gala
When Trinity Repertory Theatre in Providence bestows the 17th Annual Pell Awards on June 10, the honorees will include John Krasinski, set to receive the 2013 Pell Award for Distinguished Achievement in the Arts. Among his many projects, the Newton native is best known for his role as Jim Halpert on NBC's hit comedy "The Office," as well as the recent film "Promised Land" which he co-wrote and co-starred in with Matt Damon. Krasinski graduated from Brown University as an honors playwright and later studied at the National Theater Institute.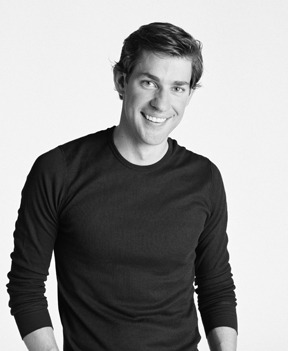 He will appear alongside previously announced Honorees Kate Burton (below -- Pell Award for Lifetime Achievement in the Arts), Tony Estrella (Rhode Island Pell Award for Excellence in the Arts), Joseph A. Chazan, M.D. (Pell Award for Outstanding Leadership in the Arts), and Martha Douglas-Osmundson (Charles Sullivan Award for Distinguished Service in the Arts.)
The Awards ceremony will take place at Trinity Rep with a reception to follow next door at the Providence Public Library. Guests at the creative black tie affair will enjoy an array of hors d'oeuvres and desserts provided by Russell Morin Fine Catering.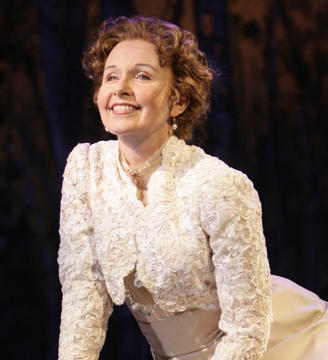 Artistic Director Curt Columbus commented, "Since graduating from Brown in 2001, John's comedic talents have endeared him to millions. His award-winning work on NBC's 'The Office' has made him one of the most immediately recognizable actors working in television and film today. But he is seriously talented behind the camera as well. His work is character-driven, grounded in truth and crafted with a keen ear and eye for detail. We are excited to celebrate John's career to date with the Pell Award for Distinguished Achievement in the Arts."
As an actor, Krasinski has also starred in Sam Mendes' "Away We Go," George Clooney's "Leatherheads," "Jarhead" opposite Jake Gyllenhaal, Christopher Guest's "For Your Consideration," "Something Borrowed" with Ginnifer Goodwin and Kate Hudson, and Nancy Meyers' highly rated comedy, "It's Complicated."
Krasinski is in the early stages of development on an HBO miniseries based on the 1987 book, Life at the Marmont by former co-owner Raymond R. Sarlot and Fred E. Baston. The miniseries will tell the interconnected stories of some of the Marmont's most intriguing guests, as well as some of the haunting tales the hotel is most famous for today. Krasinski will executive produce the series, which will be written by Oscar winner, Aaron Sorkin.
The Pell Awards honor Senator Claiborne Pell and recognize artistic excellence in Rhode Island and the New England region as well as on the national level. Throughout his life, Senator Pell worked to support the arts and provide new opportunities for artists. He sponsored the landmark legislation that established the National Endowments for the Arts and Humanities in 1965, and chaired the Senate Education and Arts subcommittee.
The theater's annual gala is being be co-chaired by Joe and Michele Madden and Elizabeth "Beppie" Huidekoper. Both Mr. Madden and Ms. Huidekoper currently serve as members of Trinity Rep's Board of Trustees.

Tickets to the full event are $500 per person; a limited number of individual tickets to the ceremony and post-show reception are $250. To purchase tickets, contact Trinity Rep at 401-453-9237. Proceeds from ticket sales benefit Trinity Rep's many artistic programs.