2013-2014 Season At New Rep
Schedule To Showcase Dreams, Dares & Discoveries
The 30th anniversary season at New Repertory Theater, in residence at the Arsenal Center for the Arts in Watertown, will include nine productions, including: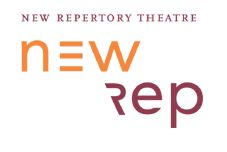 • "The Elephant Man," Bernard Pomerance's Tony Award-winning drama of John Merrick's tragic affliction and unlikely celebrity. September 7-29, 2013
• "Rancho Mirage," acclaimed American playwright Stephen Dietz' new black comedy about affluent couples losing their facades. October 12 – November 3, 2013
• A revival of "Camelot," the beloved Tony Award-winning musical of love, honor, duty, and betrayal. November 23 - December 22, 2013
• "Imagining Madoff," Deborah Margolin's imagined jail-time conversations between the Ponzi-schemer and a philosopher. January 4 - 26, 2014
• The most-produced play of 2012, Matthew Lopez' "The Whipping Man," a drama looking at post-Civil War freedom through the eyes of a southern Jewish soldier and his former slaves. January 25 – February 16, 2014
• The 30th Season closes with "On The Verge," Eric Overmyer's hilarious time-travel fantasy detailing the adventures of three Victorian women. May 3 - 25, 2014
The 30th Season inaugurates the Next Rep Festival, featuring three provocative, edgy, and profoundly theatrical plays in the Black Box Theater. This year's theme, Daughters and Sons, features: Ellen McLaughlin's "Tongue of a Bird," the heartfelt drama of loss, grief, and memories between daughters and mothers; "In Between," Ibrahim Miari's explorations of the contradictions inherent in his Palestinian-Israeli identity; and fresh off the New York Fringe Festival, "Our Lady," James Fluhr's gutsy one-person piece, exposing stunning surprises as he finds his own strength and identity as a gay man.
New Rep Artistic Director Jim Petosa commented, "We find ourselves looking back over three decades committed to presenting high-quality, socially relevant theatrical productions -- and with great purpose we look ahead to what New Rep can become. As a theater, we find ourselves as one community within a larger society relishing the possibilities of our dreams, dares, and discoveries."
For information and tickets, call 617-923-8487 or visit www.newrep.org.