Special June 10 Performance By
Blue Man Group
To Benefit The One Fund Boston
Blue Man Group and Broadway In Boston have announced that a special benefit performance has been added to the show's schedule on Monday, June 10, at 7:30 p.m. at The Charles Playhouse.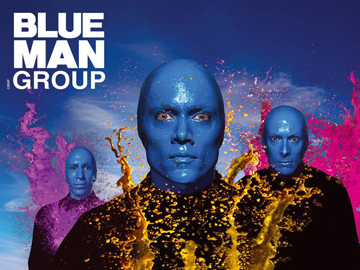 One hundred percent of all proceeds will go directly to The One Fund Boston, established by Boston Mayor Thomas M. Menino and Massachusetts Governor Deval Patrick, in support of those most affected by the recent tragic events on Monday, April 15.
Jonathan Screnci, Resident General Manager of Blue Man Group in Boston, commented, "For Blue Man Group, every performance is about unifying people through an uplifting shared experience. Blue Man Group is proud to be offering this special performance in honor of those most deeply affected and in support of our beautiful city that we all love."
Rich Jaffe, President of Broadway In Boston added, "Broadway In Boston is proud to be working alongside our friends at Blue Man Group in support of all those affected by the recent tragedies here in Boston. As we move forward, our hearts remain with the victims, those injured and their families. Our hope is that this evening will serve as another reminder of the resilience of our community and the City of Boston."
Special ticket prices have been established for the benefit performance -- $55 for full view seats and $35 for slightly obstructed seats.
For tickets and information, stop by the box office located at 74 Warrenton Street in Boston, call 800.BlueMan or visit www.blueman.com.