New Exhibition Room Presents
Hometown Hunt: 5th Anniversary Scavenger Hunt
Celebrate On Foot or Online
New Exhibition Room will mark its 5 year anniversary by holding a Hometown Hunt to celebrate the city where it all started -- twice. The event kicks off, Sunday, May 5, at 3 p.m. in The Public Garden. Event proceeds will support the development and presentation of NXR's upcoming production "EEP! Show," set to run August 1 - 18 at Boston Playwrights' Theatre.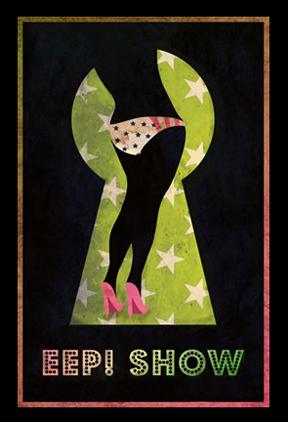 Teams will scavenge the city to creatively solve puzzles and gather clues. NXR will release the first clue via Twitter @newexroom with the hashtag #nxrhunt. Once teams have scavenged all the clues, they will uncover the secret location of NXR's anniversary party.
One lucky team will win a Boston prize pack. Not in the Boston area? No problem. Participants can still play online by following @newexroom and following the hashtag #nxrhunt. The online winner will receive an NXR Prize Pack.
Artistic Directors Simmons and Long commented, "We're always concocting new and offbeat ways to bring theatrical experiences into the lives of New Englanders. Events like The Stone Soup Variety Show, Theatre in Everything But Name Tour, Zombie Survival Training, and our Hometown Hunt not only invite the audience to play with us but they help us fund upcoming projects. A scavenger hunt is a fun way for us to connect to our community while raising awareness for the kind of theater we are creating. We hope you'll join us."
Inspired by Boston's revolutionary past, New Exhibition Room develops original and cheeky theatrical events with a local interdisciplinary ensemble. Our work celebrates play, incites dialogue and champions affordability.
For participation rules and more information on the Hometown Hunt visit www.facebook.com; Tickets are available online at brownpapertickets.com.