Fresh Ink Completes Season
With "Girls' Sports"
Fresh Ink Theatre will close out its 2013 season with Emily Kaye Lazarro's "Girls' Sports," a play about family, relationships, and finding your place. Directed by Jeffrey Mosser, the cast includes Melody Martin, Holly Newman, David Marino, and Jenny Reagan. The production is set to run April 5 - 20 at The Factory Theatre, 791 Tremont Street in Boston.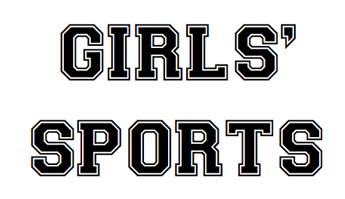 In "Girls' Sports," Sam Pascutti's family is falling apart. When she discovers that her inept father is cheating on her mother, she must do all she can to mend their fragile relationship. This is no small feat for Sam, who is just trying to get through the day without thoroughly embarrassing herself -- which is basically impossible when you're sixteen and uncool and spend most of your free time lost in fantasy. Things spiral away from her when her father's mistress inserts herself into the family drama.
Emily Kaye Lazarro, a Boston-based playwright and actor, holds a BFA in Theatre Arts and an MFA in Playwriting from Boston University. Her plays have had readings and productions in Boston, New York, Chicago, and Seattle. She was a New Voices @ New Rep Playwriting Fellow for the 2011-2012 season and has been a semi-finalist for the O'Neill National Playwrights Conference for the past two years. As an actor, Emily appeared in "Priscilla Dreams the Answer" with Fresh Ink Theatre, "Murph" with Argos Productions and "A Dream Play" with Heart and Dagger Productions.
For information and tickets, call 866-811-4111 or visit FreshInkTheatre.com.