Bad Habit Presents "Closer"
As the third and final offering of its seventh season, Bad Habit Productions will present "Closer" by Patrick Marber. The production is set to play the Calderwood Pavilion at the Boston Center for the Arts from April 13 - 28. Closer won the 1998 Olivier Award for Best Play and the 1999 New York Drama Critics Circle Award for Best Foreign Play.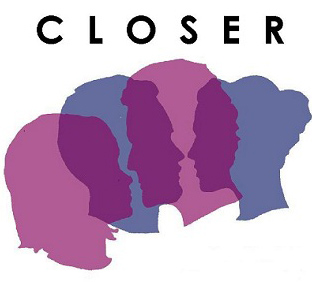 Directed by Susanna Harris Noon, the production features Crystal Lisbon, Glen Moore, Brooks Reeves and Angela Keefe.
"Closer" is a brutally honest look at modern relationships, sex, temptation, love, and emotional corruption. A quartet of strangers meet, fall in love, and become caught in a web of sexual desire and betrayal.
Hailed as one of the best plays of the 1990's, the London Observer noted, it "has wired itself into the cultural vocabulary in a way that few plays have ever done." New York Magazine added, "'Closer' does not merely hold your attention; it burrows into you."
For tickets and information, call 617-933-8600 or visit bostontheatrescene.com.