"Alexander & The Terrible, Horrible Day"
From Boston Children's Theatre
April 13 - 20 At The Calderwood Pavilion
Ever have one of those days? Alexander certainly has! And Boston Children's Theatre shares the experience as they follow Alexander from one mishap to another in the musical "Alexander And The Terrible, Horrible, No Good, Very Bad Day," running April 13 - 20 at the Calderwood Pavilion at the Boston Center for the Arts. (All performances are at 2 p.m.)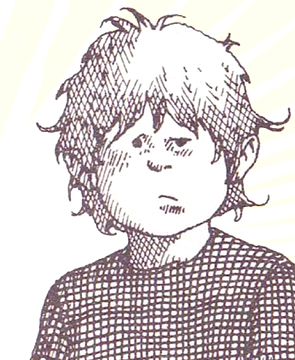 Based on the beloved children's book by Judith Viorst, "Alexander" tells the story of a young boy faced with a variety of unexpected calamities from gum in his hair to having a cavity, to spilling ink on his father's desk. With a positive message that reaches people of all generations, "Alexander" aims to make audiences smile, even on the very worst of days. Book and lyrics are by Judith Viorst with music by Shelly Markham.
Directed by Ryan Begin, "Alexander" features a talented cast of young actors, including Brookline students Sebastian Wood (playing Alexander), Nicholas Cook and Marissa Lazar; Dorchester student Journey-Ade King; Roslindale students Reece Carew-Lyons and Teresa Lawlor; Somerville student Coleman Hirschberg; and Wellesley student Audree Hedequist.

BCT Executive Director Toby Schine commented, "Everyone can relate to what poor Alexander is going through. We all have our bad days, but I can guarantee it will be a much better day for audiences who come and see this fun, upbeat musical. It's the perfect theatrical experience for parents and grandparents to share with their children."
For tickets, call 617-933-8600 or visit www.bostonchildrenstheatre.org.