The Friends of MRT
Host Wine Event
To Benefit Educational Programs
At Merrimack Rep
The Friends of MRT will host their fifth annual Merrimack Repertory Theatre Wine & Beer Tasting on Tuesday, March 19. Benefiting educational programs at Merrimack Rep, the event will take place from 6 to 8:30 p.m. at the Richard K. & Nancy L. Donahue Center at Bagshaw Mills, 132 Warren Street in Lowell.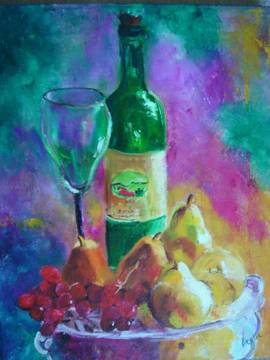 Local wine and cheese cellar Tutto Bene will select their top wines from a collection of 700 Old World and New World favorites, as well as a selection of fine brews. Local beers from Lowell Beer Works will also be available. The fundraiser will be hosted at MRT's rehearsal facilities, allowing guests to go "backstage" while increasing their knowledge of wine and beer in a casual, social environment. Light hors d'oeuvres will be provided by Ricardo's Café Trattoria.
Tickets are $45 per person (guests must be 21+), and can be purchased online at MRT.org or by calling 978-654-7552. Parking is available on the street and in the Lower Locks Parking Garage for $5.
The Friends of MRT is a volunteer fundraising group that hosts special events, social functions and fund drives. The Friends play a pivotal role in strengthening the theatre's base of support by introducing new people to MRT and making events like this possible. To join or learn more about the Friends of MRT at www.MRT.org/volunteer.
MRT's 2012-2013 season is sponsored by LowellBank. Merrimack Repertory Theatre is funded in part by the Massachusetts Cultural Council.