Trinity Rep Sets Stage
For Second Annual "Write Here! Write Mow!
Playwriting Competition
Trinity Repertory Company's Education Department has announced the theater's second annual Write Here! Write Now! student playwriting competition. Students in Grades 9-12 from the six New England states are invited to submit an original short play (6-10 pages) anytime before February 1, 2013. The winning playwrights will work with Trinity Rep staff members to further develop the work, and then see their play read by professional actors in front of an invited audience of friends and family.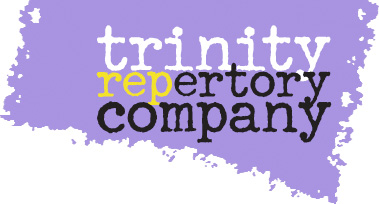 Education Director Caroline Azano commented, "'Write Here! Write Now!' celebrates the three pillars that make Trinity Rep great: company, community and education. By combining our professional acting company with the work of young playwrights in a free performance for the community, we create an unforgettable evening while furthering these essential values."
In its inaugural year, student playwrights from across New England submitted more than 100 plays. For the 2013 festival, Trinity Rep's education department hopes to reach even more students, and are encouraging English, creative writing and theater teachers to assign 10-minute plays to their entire class, building playwriting directly into their curriculum.
"We want more submissions to the festival, of course," says festival director Michael Williams, "but more importantly we want high school students in New England to discover the power of writing for the stage."
Entries will be reviewed by Trinity Rep staff, and three winners will be announced on March 1, 2013. In addition to having their work read by before a live audience, winners will receive a scholarship towards any Trinity Rep Young Actors Studio after-school class. Additionally, each winner's school will receive 20 free tickets to a Project Discovery student matinee performance during the 2013-2014 Season.
For an application and competition rules, please visit Trinity Rep's web site at www.trinityrep.com/education.