"Spamalot," "Trailer Park Musical" & "Chicago"
Coming To Company Theatre
In Norwell
The 2013 Season at the award-winning Company Theatre in Norwell will showcase the best in music, comedy and mystery.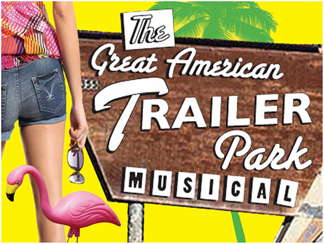 First up is a national tour regional premiere of "The Great American Trailer Park Musical," playing February 13 - 17. In a case of "South Park" meets "Desperate Housewives," this big hearted musical with a cheeky script and infectious music shows that White Trash has never been so entertaining! (This production is appropriate for adult audiences).
Then it's on to "All That Jazz" with "Chicago," playing from April 5 - 28. This sharp edged satire of murder and mayhem has a razzle-dazzle score by John Kander and Fred Ebb. The original Broadway production of "Chicago" was the winner of six Tony Awards, while the big screen version won an Oscar as Best Picture.
Silliness ascends to the throne with Company's regional premiere of "Monty Python's Spamalot," playing July 26 - August 18. Rife with trademark naughty bits, this comic musical tells the tale of King Arthur and his merry Knights of the Round Table. Featuring a bevy of show girls, killer rabbits and exceptionally rude French people, "Spamalot" has everything from medieval sight gags to show-stopping production numbers.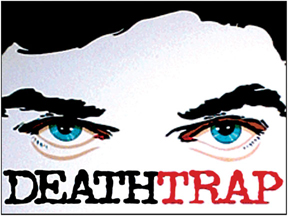 In the Fall, the murder-mystery "Deathtrap" spins its mystery from October 4 - 20. A writer whose recent plays have been flops is prepared to go to any length to improve his fortune. Ira Levin's comedy-thriller (which had its pre-Broadway tryout at Boston's Wilbur Theatre in 1978) provides enough twists and turns to keep even the most ardent mystery-lover guessing.
The 2013 Theatre Season will conclude with the holiday tale"A Christmas Carol," playing November 29 - December 22. The timeless Charles Dickens classic has become a South Shore tradition offering charming storybook sets, ghostly special effects and joyous holiday music.
The Company Theatre's 2013 series of Special Events will feature:
• January 11-12 - An Authors Night Discussing Writers, Gangsters, Killers & Thieves
• January 26 - Ronan Tynan
• February 2 - The Movin' Out Band's Tribute to Billy Joel
• February 8 - A Tribute to Peter, Paul & Mary
• February 9 - Jim Witter's "The Music of Simon & Garfunkel"
• February 23 - 24 - "A Couple of Blaguards"
• March 2 - A "Grease" Sing-A-Long
• May 4 - "Defending the Caveman"
• May 18 - "Britishmania: A Tribute to The Beatles"
For tickets and information, stop by the box office at 30 Accord Park, just off Route 228 in Norwell, call 781-871-2787 or visit www.companytheatre.com.