Boston Conservatory Theater Presents
"The Way of the World"
December 4 - 7
The Boston Conservatory Theater Ensemble will present William Congreve's "The Way of the World" from December 4 - 7 at The Boston Conservatory Theater, 31 Hemenway Street in Boston's Fenway neighborhood. Faculty member Christopher Webb directs.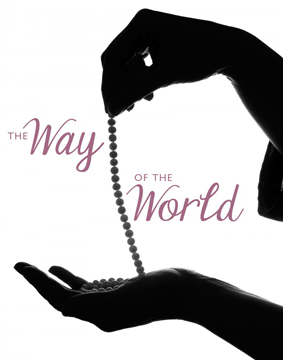 Regarded as one of the greatest comedies of England's Restoration Period, "The Way of the World" tells the story of Mirabell and Millamant, two lovers seeking marriage against the wishes of the latter's aunt, Lady Wishfort. Knowing they will not receive Millamant's full dowry, the lovers go to enormous lengths to secure their inheritance and vindicate their love. A scathing satire that's thrilled audiences since its premiere in 1700, "The Way of the World" remains a timeless parody on love, happiness and material gain.
The Boston Conservatory trains exceptional young performing artists for careers that enrich and transform the human experience. Known for its intimate and supportive multi-disciplinary environment, The Conservatory offers fully accredited graduate and undergraduate programs in music, dance and theater, and presents more than 200 performances each year by students, faculty and guest artists.
For tickets and information, call 617-912-9222 or visit http://bostonconservatory.ticketforce.com/.