"Jesus Christ Superstar"
At Boston Conservatory
October 18 - 21
The Boston Conservatory Theater Ensemble will presents "Jesus Christ Superstar" from October 18 -21 at The Boston Conservatory Theater, located at 31 Hemenway Street, in Boston's Fenway neighborhood.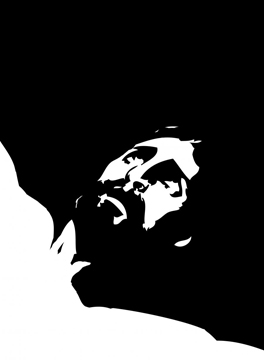 With music by Andrew Lloyd Webber and lyrics by Tim Rice, "Jesus Christ Superstar" explores Christ's final days with contemporary emotional intensity, thought-provoking edge and explosive theatricality.
Director Neil Donohoe modernizes the story and sets it in Syria to explore modern-day parallels of religious strife. It encompasses contemporary ideas of religion, media spin, idealistic factions, political factions, militant extremists and personal gain against the public good and governmental approaches to eliminating those perceived to be a threat to the status quo.
According to Donohue, who leads The Boston Conservatory Theater Division, "Years ago, I directed 'Jesus Christ Superstar' here in Boston and had the opportunity to mine the text and work with the actors to explore themes and modern-day parallels of religious strife -- an unrelenting malady in our world. I am a great believer in the prophets of many religions -- Jesus Christ, Muhammad, Buddha, Abraham, Moses, etc. -- but it is my personal belief that organized religion has distorted the peaceful ideals of these extraordinary, visionary men, and that most of the violence in the world today and throughout the centuries has been propagated by religious fanaticism. Working with this context, I intend to once again explore modern-day examples and dangers of religious strife with our young and gifted students this fall."
"Jesus Christ Superstar" first came to life in 1970 as a two-record concept album. Stage productions followed, initially on Broadway in 1971 and then in London's West End. in 1972. "Superstar" made the transition to the big screen in 1973 via a film version starring Ted Neeley. The most recent Broadway revival was staged earlier this year.
"Jesus Christ Superstar" is for mature audiences only due to controversial themes, sexual content and graphic violence. The production is directed by Neil Donohoe and conducted by Reuben M. Reynolds, III with musical direction by Bill Casey and choreography by Michelle Chassé.
For tickets, call 617-912-9222 or visit bostonconservatory.ticketforce.com/.