MRT Kicks Season Off With New Comedy
"Homestead Crossing"
September 6 - 30
The surprise arrival of two young lovers needing assistance disrupts a predictable day in the life of a comfortably married middle-aged couple in the Merrimack Repertory Theatre world premiere of "Homestead Crossing," a comedy by Massachusetts resident William Donnelly. Directed by Kyle Fabel, the production runs September 6 - 30. "Homestead Crossing" is a co-production of Berkshire Theatre Festival, MRT and Portland Stage Company.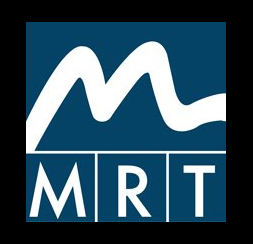 MRT Artistic Director Charles Towers commented, "William Donnelly is a writer with an elegant wit and a unique way of looking at human relationships. I wanted to open our renovated space with something that reflected MRT's core. Because MRT has become renowned for producing contemporary and new plays, especially by American writers, producing 'Homestead Crossing' -- a world premiere by a Massachusetts playwright -- seemed a perfect fit."
"Homestead Crossing" will feature David Adkins, Ross Cowan, Corinna May, and Lesley Shires. David Adkins previously appeared in "The Seafarer" and "Tranced," while Ross Cowan, Corinna May and Lesley Shires are all making their MRT debuts.
Kyle Fabel, who has previously directed "Mrs. Whitney," "The Persian Quarter," "Fabuloso," "Tranced," "The Four of Us" and "Trying" at MRT commented, "I'm very much enjoying working with Bill Donnelly, for the second time, on one of his plays. Watching a Bill Donnelly play is a very satisfying, moving, and hilarious experience."
Donnelly added "Ultimately, it's about love and expectations and worrying that the life you're living maybe isn't your ideal life. I hope those are things that everyone can relate to."
Donnelly's plays have been produced at the Berkshire Theatre Festival, Portland Stage Company, The Active Theater Company, Act II Playhouse, The Public Theatre, The Unicorn Theatre, the Theater Alliance, Mad Cat, the Sacred Fools Theatre, Mill 6 Collaborative, Rough & Tumble, and many other local theaters as well. Several of his short works have appeared in the Boston Theatre Marathon. In 2005, he was awarded a New Theatre Works grant by the Massachusetts Cultural Council.
Special Events for "Homestead Crossing"
$5 Night - September 6 at 7:30 p.m.
Patrons may purchase tickets for $5, cash only, at the Box Office between 4:30 - 7:30 p.m. Limit 2 tickets per person. Following the performance, there will be a Director's Dialogue, where the director and designers field audience questions and describe how the play was staged.
Opening Night - September 9 at 7 p.m.
Audience members are invited to join Merrimack Rep's staff and cast after the show in raising a glass of champagne to celebrate the opening of the production.
Cookie Matinee - September 12 at 2 p.m.
Patrons are invited to enjoy complimentary cookies and coffee in the lobby before the show, courtesy of Brew'd Awakening Coffeehaus.
Lowell Night - September 12 at 7:30 p.m.
Lowell residents may purchase tickets for $10 at the box office from 4:30 - 7:30 p.m. Proper ID is required; limit 2 tickets per person.
Post Show Forums - September 13, 20 and 27 at 7:30 p.m.
Audience members are invited to stay after the performance to chat with the actors.
For tickets and information, stop by the box office at 50 E. Merrimack Street in Lowell, call 978-654-4678 or visit MRT.org.