---

Boston Playwrights' Theatre Presents
"The Company We Keep"
October 4 – 21
Boston Playwrights' Theatre kicks off its 31st season of new plays in Boston with "The Company We Keep" by recent BPT alumna Jaclyn Villano. Playing October 4 - 21 at the BPT's Odyssey Theatre, 949 Commonwealth Avenue in Boston, the production is directed by by Elena Araoz and features Marianna Bassham, John Kooi, Bill Mootos and Jessica Webb.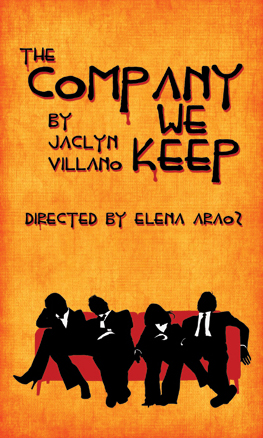 While we often joke about attorneys and sharks, in this story, the metaphor is apt. New to Georgetown with a law professorship and a freshly renovated home, attorneys Harry and wife Ellie are having difficulty settling their 12-year-old son into the new school. When their best friends Katherine and Greg come to the housewarming with surprises of their own, what ensues tests the bonds of friendship, marriage and parenthood in a biting comedy of manners.
Jaclyn Villano is the playwright-in-residence of Theatre Daedalus (which she also co-founded). Her plays include "Unanswered, We Ride" (World Premiere, Edinburgh Festival Fringe; 59E59 Theatre previews), "Wave" (World Premiere, Theatre Daedalus; Cleveland Public Theater's Little Box series), "The First Time: A Series of Shorts" (Winner, Best Short Play, Northern Writes Festival; Curtain Players Theater), "The Game" (Winner, New Vision Theatre's Summer Shorts Festival), "A Lifetime of Firsts" (ShowOff! International Playwriting Festival), "No Worse for the Wear" (Last Frontier Theatre Conference), and "Rockabye Bullet" (Raconteur Theater), among others.
For information, call 866-811-4111 or visit www.bostonplaywrights.org.