2012-2013 Season
At New Repertory Theatre
The 2012-2013 Season at New Repertory Theatre in Watertown will feature a variety of dramas, comedies, and a musical revue including: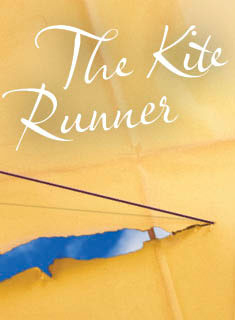 "The Kite Runner," an epic story of friendship, family, and betrayal based on the best-selling novel; David Mamet's biting comedy "Race," questioning the meaning of race in today's polite society; the twist-of-fate comedy "Chesapeake," in which a performance artist challenges a senator from stopping NEA funding; a modern-day take on Stephen Sondheim's romantic musical revue, "Marry Me A Little" examining the many meanings of marriage; "Lungs," questioning the impact of starting a family in the current day; "Master Class," offering a glimpse into renowned opera diva Maria Callas in the twilight of her career; and "Amadeus," the dramatic story of the prodigy's legacy, told by his rival Antonio Saliari.
Managing Director Harriet Sheets commented, "This season we took a collective planning approach. We invited New Rep artists to suggest strong plays they want to share; plays that speak to the essential ideas of our times; plays that are smart, entertaining, and thought-provoking."
Incoming Artistic Director, Jim Petosa added, "The season is reflective of many artistic voices at New Rep. Through collaboration, shared ideas, and dialogues of discovery, we reap a much richer, more poignant result. The selections of the upcoming season will reveal human truths through artful storytelling."
In addition to the seven season productions in its 29th anniversary season, New Rep will also present two very different holiday "add-ons:" the heartwarming classic "Holiday Memories," based on short stores by Truman Capote, and Becky Mode's tour de force comedy, "Fully Committed."
For information on tickets for the upcoming season, please call 617-923-8487 or visit www.newrep.org.