Fresh Ink Theatre's
2012-2013 Season
The 2012-2013 season at Fresh Ink Theatre will include five diverse offerings, each designed to excite and challenge audiences. Three of the choices will receive a development cycle that culminates in a full production, while the other two will be staged as public readings. The schedule was announced by Artistic Director Louise Hamill.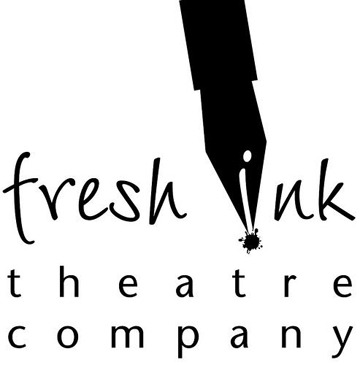 The season will feature:
"The Embryos"
by Ginger Lazarus
Winter 2012
Where science fails, faith persists. When informed that Mommy's "degraded uterus" offers no chance of in vitro implantation, Mommy and Daddy have a life-affirming epiphany. Rather than discard or donate their embryos, they take them home and raise them like children. All might be well, except that the embryos, Leggo and Eggo, have voracious appetites and uncanny abilities beyond their developmental stage. When they run amok, the poor would-be parents are faced with a choice: save their embryos from the world, or save the world from their embryos.
Award-winning playwright Ginger Lazarus has had her work produced frequently both in her native Boston and beyond. Recent projects include: "A Blessing and a Curse: A Duet of Plays on Motherhood;" an evening of two one-act plays presented by Spiced Wine Productions; and "Mary," a short film based on her stage play, which was screened at film festivals in Connecticut and New Hampshire. Her play "Matter Familias" received an IRNE nomination for Best New Play;. Her work has been produced locally by Boston Playwrights' Theatre, Another Country Productions, Centastage, Queer Soup, Playwrights' Platform, and the Boston Theater Marathon, and featured nationally in Untitled Theater's 24/7 Festival (New York), Philadelphia Gay and Lesbian Theater Festival, Pan Theater Ten Minute Play Festival (San Francisco), Women's Theatre Project's Naked Women Fully Clothed (Ft. Lauderdale), and the Last Frontier Theatre Conference Play Lab (Valdez, Alaska).
"Fire On Earth"
by Patrick Gabridge
Winter 2013
It's England, 1542. John Tewkesbury is a savvy trader and smuggler, smart enough to know William Tyndale's illegal translation of the Bible will be a hot commodity. But to sell the good book, he must elude the spies of Sir Thomas More and escape the fires of the Catholic bishops. In this true story about the struggle between dangerous information and powerful knowledge, one man journeys from merchant to martyr.
Patrick Gabridge's plays have been produced across the U.S. as well as in Canada, Mexico, England, and Australia. His full-length plays include "Flight," "Constant State of Panic," "Pieces of Whitey," "Blinders," and "Reading the Mind of God." He's deeply involved in the Boston theater community, with work produced and developed by 20 different companies, including a commission from the Underground Railway Theatre. He's also been a Huntington Playwriting Fellow with the Huntington Theatre Company. He co-founded Boston's Rhombus writers' group in 2003, and also started the on-line Playwright Submission Binge (a marketing group with more than 600 members), the Chameleon Stage Theatre (Denver), the Bare Bones Theatre Company (New York), and the newsletter, Market InSight for Playwrights.
"Girl Sports"
by Emily Kaye Lazzaro
Spring 2013
Sam Pascutti's family is falling apart. When she discovers that her inept father is cheating on her mother, she must do all she can to mend their fragile relationship. This is no small feat for Sam, who's just trying to get through the day without thoroughly embarrassing herself -- which is basically impossible when you're sixteen and uncool and spend most of your free time in an elaborate fantasy world. Things start to spiral away from her when her father's mistress inserts herself into the family drama.
Emily Kaye Lazzaro is a playwright and actor based in Boston. She holds a BFA in Theatre Arts and an MFA in Playwriting from Boston University. Her plays have had readings and productions in Boston, Chicago, and New York. As an actor, Emily appeared most recently in "Priscilla Dreams the Answer" with Fresh Ink Theatre and the Boston One-Minute Play Festival.
Readings
"Bandits"
by Kevin Mullins
Staged Reading
Fall 2012
Set in an alternative version of the Wild West, "Bandits" tells the story of queer cowboys robbing a stage coach filled with gold, American Indians armed with laser guns and robotic U.S. Marshalls trying to keep the peace. Blending genre and social critique, "Bandits" shows that anything is truly possible in the West, so long as you keep your eyes on the horizon.
Kevin Mullins' plays have been presented at Slant of Light Theatre in Norwich, CT, Flat Earth Theatre in Boston, and The International Anarchist Theatre Festival of Montreal. A devised piece he worked on, "Blind Alley Guy," premiered at the Incubator Arts Project in NYC last June. He is a founding member of Flat Earth Theatre.
"Brakeman's Light"
by Noah Mease
Staged Reading
Fall 2012
Tanner, Maya, and Jared -- and Jared's new friend Ross -- set off into the wilderness surrounding their nowhere town in search of a ghostly light that's said to haunt the woods. Under different circumstances "Brakeman's Light" might be a teen slasher film . . .or "The Blair Witch Project." It would be an after-school mystery adventure. It would be "Are You Afraid Of The Dark" or "Scooby Doo," or one of the spookier episodes of "Wishbone." Instead, it's the story of people who aren't really kids anymore and who aren't really still friends, alone in the dark and facing the things it's not really fun to be afraid of.
Noah Mease's plays have been read and produced at the Atlantic Stage 2 with PTP/NYC and with the Short Play Lab in New York, the Horizon Theatre's Young Playwrights Festival in Atlanta, and at Middlebury College in Vermont. His plays for the radio have been performed live on the air in Vermont and rebroadcast in Canada and on the Internet. He's worked with Ars Nova, The Vermont Governor's Institute on the Arts, and Teatro Sombras, a high school theater group in San Pedro, Chile.
Fresh Ink Theatre Company is committed to developing new work with theatre artists in the New England area and seeks to empower writers with the tools to craft plays that showcase their creative vision.
For more information, visit www.freshinktheatre.com.