The Theatre of War:
21st Century America, Shakespeare & The Trojan War
Suffolk University Welcomes Tina Packer
For A Conversation with James Carroll
Tina Packer, founding artistic director of Shakespeare & Company, will join the Modern Theatre at Suffolk University's Conversation Series on Monday, April 9, for a discussion on one of the iconic concepts in Western culture: the ideal of the warrior code of honor. James Carroll will moderate the conversation, which begins at 7 p.m.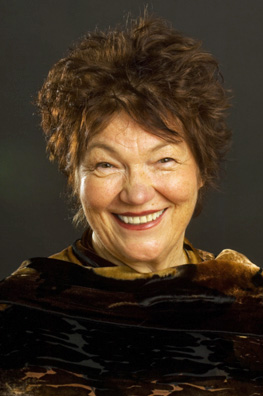 Packer will discuss this theme as it relates to her upcoming production of "Troilus & Cressida" at the Modern (produced by Actors' Shakespeare Project, April 25 -May 20). How does this paradox -- glorified by the ancient myth of the Trojan War and hilariously debunked in Shakespeare's "Troilus & Cressida" -- resonate today?
Packer founded Shakespeare & Company in Lenox, Massachusetts in 1978 and is considered one of the country's leading experts on theatre and Shakespeare. Carroll is a Distinguished Scholar-in-Residence at Suffolk University.
The Modern Theatre at Suffolk University is located at 525 Washington Street in Boston's Theater District. For tickets and information, call 800-440-7654 or visit www.moderntheatre.com.