---

"The Fantasticks"
At Fiddlehead Theatre
April 13 - 29
A new production of the world's longest-running musical, "The Fantasticks," is coming to the Boston area this spring as The Fiddlehead Theatre Company in Dedham presents the captivating romantic comedy about a boy, a girl, two fathers and a wall.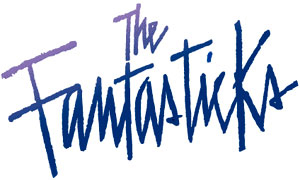 Based on the tale Les Romanesques by Edmond Rostand, "The Fantasticks " is set to run April 13 - 29. With music by Harvey Schmidt and a book and lyrics by Tom Jones, the memorable score includes such classics as "Soon It's Gonna Rain," "They Were You" and the standard, "Try to Remember." The production will be directed by Meg Fofonoff, Fiddlehead Theatre Artistic Director.

A quintessential celebration of love in all its gorgeous simplicity and heartbreaking complexities, "The Fantasticks " tells the story of a young boy and girl who fall in love at the hands of their meddling fathers, However, they soon grow restless and stray. Will their separation provide a deeper appreciation for the love they once shared -- or will it create a permanent gulf between them?

The original New York company opened Off-Broadway on May 3, 1960 and featured Jerry Orbach and Rita Gardner. Forty-two years later, the production closed after 17,162 performances. In 1992, "The Fantasticks" received a Tony Award honoring Excellence in Theatre. In 2007, the musical was revived at New York's Jerry Orbach Theater where it is still playing.
On an interesting note, the 7:30 p.m. performance on April 25 will be followed by a question and answer session with Rita Gardner, who originated the role of The Girl in the original New York production. Miss Gardner will also perform her original one-woman show, "Try to Remember: A Look Back at Off-Broadway" as a Special Benefit for Fiddlehead Theatre Company on Thursday, April 26 at 7 pm (there will be no performance of The Fantasticks that evening). Including the performance and a champagne and dessert reception, tickets for the benefit are $30 each.

At Fiddlehead, "The Fantasticks " features Michael S. Dunavant and Rachel Assaf as young lovers Matt and Luisa; Gene Dante as the Narrator; Ron Cook as the Boy's Father; and Ray O'Hare as the Girl's Father. The cast is rounded out by Arthur Waldstein, Hector Flores Jr. and Ben Bartolone.
The Fiddlehead Theatre Company is located at 619 High Street in Dedham. For tickets or information call 781-329-1901.