Tony & Emmy Award Winning Kristen Chenoweth
In Concert At The Opera House
June 9
Tony and Emmy Award winner Kristin Chenoweth will play a one-night date at Boston's Opera House on June 9 as part of her upcoming concert tour. The 19-date North American leg of the tour kicks off May 9 in Seattle and concludes in Chenoweth's hometown of Broken Arrow, Oklahoma, on June 24 .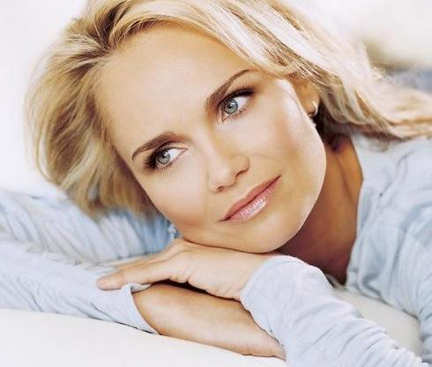 In a rare concert appearance, Chenoweth will perform songs from her latest Sony album "Some Lessons Learned," as well as an array of her most memorable songs and Broadway show tunes, including selections from "Wicked," "Promises, Promises" and Glee.
Chenoweth has had an extraordinarily diverse career. She won a Tony Award for her role as Sally Brown in the Broadway musical "You're A Good Man, Charlie Brown" and is celebrated for originating the role of Glinda in "Wicked," which also earned her a Tony Award nomination.
In 2006, she charmed audiences playing a trio of roles in "The Apple Tree," garnering nominations for Drama Desk and Outer Critics Circle Awards. And in 2010, she appeared as Fran Kubelik in "Promises, Promises" alongside Sean Hayes. In November 2010, she was inducted into the Oklahoma Hall of Fame for her achievements.
She won an Emmy Award and developed a cult following for her performance as Olive Snook in the inventive television dramedy "Pushing Daisies." Chenoweth is also known on TV for playing Annabeth Schott in "The West Wing," and most recently as April Rhodes in "Glee," a role for which she was Emmy-nominated in 2010 and 2011. She also had her own TV series, "Kristin." Her film credits include "Bewitched," "The Pink Panther," "Running With Scissors," "Stranger Than Fiction," "Four Christmases," "RV" and the upcoming films "Ed Zwick's Family Weekend" and "Outrun."
Produced in Nashville, her country pop album "Some Lessons Learned" is Chenoweth's fourth album on Sony. Her 2001 debut album, "Let Yourself Go," centered on show and movie musical classics including the title track, from the 1936 Fred Astaire film "Follow the Fleet." It was followed in 2005 by "As I Am," an album of Christian music, and in 2008 by the holiday album "A Lovely Way To Spend Christmas."
Chenoweth documented her life in her 2009 memoir A Little Bit Wicked: Life, Love, And Faith In Stages. She has most recently returned to television in the funny, sassy series "GCB" on ABC.
For tickets to her Boston concert, stop by the Opera House box office at 539 Washington Street, call 1-800-745-3000 or visit www.BroadwayInBoston.com.