"Celebrity Autobiography" Returns
With Mario Cantone and Cady Huffman
Lyric Stage Company has announced the next two installments in their series of "Celebrity Autobiography" evenings. "Sex & The City" star (and Boston native) Mario Cantone will appear on Monday, February 27, at 7:30 p.m. Broadway star and "Iron Chef American" Judge Cady Huffman will appear on Monday, April 2, at 7:30 p.m.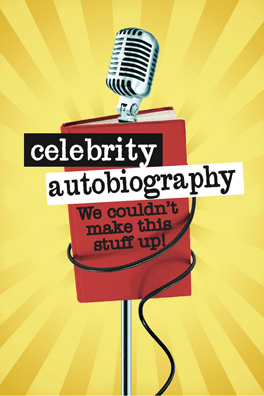 Created and developed by Emmy Award-nominated writer-performer Eugene Pack and Dayle Reyfel, "Celebrity Autobiography" features a first rate comedic ensemble performing from the actual memoirs of a wide range of celebrities.

During the course of the evening, audiences experience a variety of jaw-dropping vignettes torn straight from the pages of the most unforgettable celebrity tell-alls: from the "he said-she said" accounts of Burt and Loni and the Britney Spears diary to Mr. T's acting tips, the "poetry" of Suzanne Somers, Justin Bieber's backstage confessions, the reenactment of Tommy Lee and Pamela Anderson's courtship and the most famous Hollywood love triangle in history -- Elizabeth Taylor, Debbie Reynolds and Eddie Fisher.

What's most astonishing is that it's all in their own words! Turns out truth is funnier than fiction.
Presented at Lyric in association with Angelo Fraboni, Peter Martin,Rick Newman, Eugene Packand Dayle Reyfel, the actual readings performed on February 27 and April 2 will be announced from the stage.
Running for three sold out years in New York, "Celebrity Autobiography" won the 2009 Drama Desk Award in the category of Unique Theatrical Experience and the 2010 Bistro Award. The show has become one of the most critically acclaimed productions on the Off-Broadway scene and rates as one of the most "buzzed about shows" of recent years.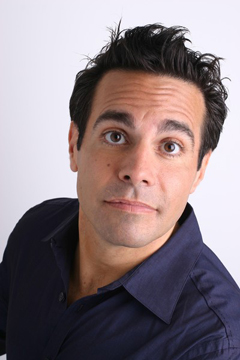 Mario Cantone, the celebrated New York stage actor and stand-up comedian, gained critical acclaim with his Tony-nominated one-man show "Laugh Whore," from its appearance at the Cort Theatre on Broadway to the subsequent special on Showtime. The previous theatre season saw Cantone starring in the Tony-winning "Assassins" by Stephen Sondheim and John Weidman.
Cantone has also appeared on Broadway in the role of Buzz in Terrence McNally's award-winning dramatic comedy, "Love! Valor! Compassion!;" and as Stephano in Shakespeare's "The Tempest" at the Public Theater. Off Broadway, he was the original Terry in "The Crumple Zone," and played Benny in "June Moon," and Grumio in the Shakespeare in the Park production of "The Taming of the Shrew." He is also seen regularly on "The View."

Cantone has performed his irreverent stand-up comedy at a wide range of venues, including Carnegie Hall, where he warmed up jazz great Shirley Bassey, to performances at Atlantic City Resorts, and Caroline's on Broadway.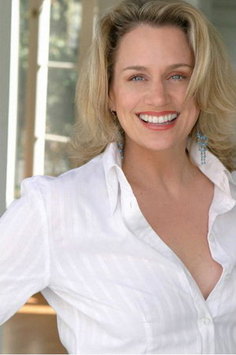 Cady Huffman is perhaps best known for her Tony Award-winning performance as Ulla in "The Producers" on Broadway. This led to her recurring role on HBO's "Curb Your Enthusiasm" where she almost became Larry David's 10th anniversary present. This success also brought her to the Food Network's kitchen stadium where she has judged for 10 consecutive seasons on "Iron Chef America."
Cady's other Broadway credits are her Tony Award-nominated performance as Ziegfeld's Favorite in "The Will Rogers Follies," "La Cage aux Folles," "Steel Pier," Dame Edna: The Royal Tour, and Bob Fosse's last original musical "Big Deal." On the big screen Cady was most recently seen in John Wells' "The Company Men" opposite Ben Affleck and Chris Cooper.
For tickets and information, stop by the box office at 140 Clarendon Street, or call 617-585-5678. (Premium seating includes a post-show champagne-hors d'oeuvres reception with the artists.)