---

Broadway's Rachel York & Brent Barrett
Singing Their Favorites from Stage & Screen
In "Isn't It Romantic?"
At Reagle Music Theatre
Broadway stars Rachel York and Brent Barrett, critically acclaimed co-stars in the West End production of the Tony Award-winning revival of "Kiss Me, Kate," will reunite for an exclusive concert entitled "Isn't It Romantic?" on Sunday, February 19 at Reagle Music Theatre. Show time is 1 p.m. at Robinson Theatre, 617 Lexington Street in Waltham.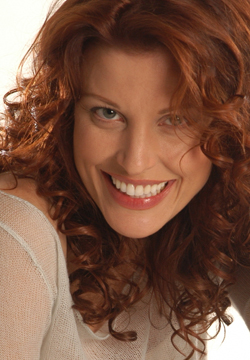 In this musical Valentine to love and laughter, York ("City of Angels," "Les Misérables," "Victor/Victoria," "Dirty Rotten Scoundrels") and Barrett ("Grand Hotel," "Chicago," "Annie Get Your Gun," "Phantom – The Las Vegas Spectacular") rekindle the sizzle and spark that captured the hearts of London and America as the battling but still so-in-love exes in "Kiss Me, Kate." They also co-starred in an Ovation Award-winning production of "Anything Goes" at Reprise! Theatre Company in Los Angeles.

In "Isn't It Romantic?" York and Barrett will reminisce with a number of Cole Porter tunes including "So in Love," "You're The Top" and "I Get a Kick out of You." They will also offer classics such as "How to Handle a Woman," "Anything You Can Do," "I've Grown Accustomed to Her Face," "Maybe This Time" and "Music of the Night" along with popular standards like "My Funny Valentine," "Someone to Watch over Me," "He Touched Me" and "Send in the Clowns."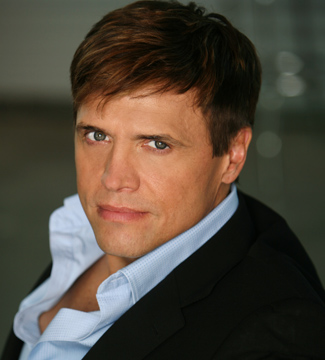 According to Robert Eagle, producing artistic director of Reagle Music Theatre, "Isn't It Romantic?" is being developed to kick off the company's 44th season. The concert is having its world premiere in the Boston area as part of Reagle's winter/spring Celebrity Series that also features Mitzi Gaynor in April.

Eagle commented, "Rachel and Brent are fabulous talents, and their chemistry is unparalleled. Their passion on the PBS Great Performances DVD of 'Kiss Me, Kate' burns through the screen, and their voices are simply exquisite. Rachel is a Reagle favorite. Our audiences have been clamoring to have her back. And Brent is someone we have admired for a very long time. We are thrilled that their schedules make it possible for them to perform here together at last."

York is well known to Boston audiences for her touring and pre-Broadway performances in "Kiss Me, Kate," "Sly Fox" and "The 101 Dalmatians Musical." She also earned back-to-back IRNE Awards for her starring roles in Reagle's "Hello, Dolly!" and "Into the Woods." She has just completed a two-month run starring as Anna Leonowens in "The King and I" in Philadelphia. Barrett has charmed local theater-goers in recent productions of "Dirty Rotten Scoundrels" at the Cape Playhouse and North Shore Music Theatre. He is currently playing a return engagement on Broadway as the fast-talking legal eagle Billy Flynn in the long-running hit "Chicago."
For information and tickets, stop by the box office, call 781-891-5600 or visit www.reaglemusictheatre.org.