"Buddy Cop 2"
In New England Premiere At
Stoneham Theatre
Stoneham Theatre will present the New England premiere of "Buddy Cop 2," written by The Debate Society, in association with the Ontological Theater. Weylin Symes will direct the production, which runs from October 20-November 6. Stoneham Theatre is only the second professional U.S. company outside of New York City to tackle this off-kilter comedy.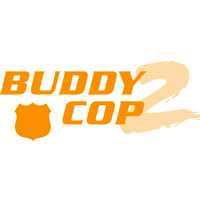 The setting is the Police Department of Shandon, Indiana. Definitely not Mayberry RFD. Taking place in a recreation center turned police station (it's been like that for a few years), "Buddy Cop 2" keeps the audience bouncing around a plot that's in a perpetual state of unease, with quirky twists and turns leaving everyone hanging. There's mystery, flirtation, guffaws, compassion, Christmas spilling into the New Year, and a dark cloud looming overhead that very much sounds like a helicopter. And there's sweat. Lots of sweat.
The company features Melissa Baroni and Paul Richard Yarborough with Jerry Bisantz and Emily Sheeran.
The Brooklyn-based Debate Society, "a play company" founded in 2004 by Hannah Bos, Paul Thureen and Oliver Butler, is at the forefront of New York's current devised (collaborative) theatre movement. The company specializes in creating unexpected stories set in supremely intricate, vividly theatrical worlds. Typically their plays undergo a rigorous 12 - 18 month development process.
The Debate Society was awarded a "Village Voice Best of Award" for "Best Argument for Devised Theater – 2010." They produced their hit "Buddy Cop 2" at the Ontological Theater, home to many a Richard Foreman experimental play. This additional ingredient, a venue with a bizarre life of its own, contributed to putting "Buddy Cop 2" on the map as a must see for non-traditional theater devotees in New York. The Debate Society trio are 2011 Sundance Institute Fellows.
Talkback Sessions will be held:
Thursday, October 20, following the 7:30 p.m. performance.
Friday, October 21, following the 8:00 p.m. performance.
Saturday, October 22, following the 8:00 p.m. performance.
Sunday, October 23, following the 2 p.m. matinee.
For tickets and information, stop by the box office at 395 Main Street in Stoneham, call 781-279-2200 or visit www.stonehamtheatre.org.