Boston Children's Theatre Goes "Footloose"
Be prepared to cut loose as Boston Children's Theatre (BCT) presents a high energy production of "Footloose" from July 14 - 17. Directed by Broadway actress Lisa Yuen, performances will take place at The Governor's Academy, located at 1 Elm Street in Byfield.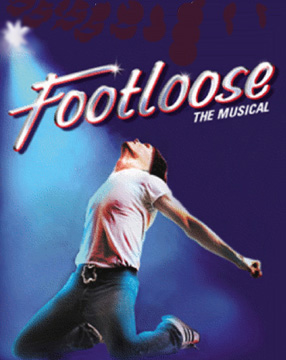 "Footloose" follows the adventures of a city kid transplanted to a conservative rural town where rock 'n roll and dancing are forbidden. He takes on the authorities, makes all the right moves, and, of course, wins the girl in the end. The show's chart-topping score includes "Almost Paradise," "Holding Out For A Hero," "Let's Hear It For The Boy," and the final title song, "Footloose."
Presented by 64 students from 36 local communities arranged in 2 separate casts, "Footloose" also features the talents of 4 students from Germany.
Toby Schine, BCT Executive Producer, commented, "We traveled to Germany several months ago to teach classes and meet students who were interested in pursuing musical theatre. The depth of talent there never ceases to amaze us and the students' participation in the program has been extremely energizing for everyone. We hope to continue to grow and develop this program and to bring even more foreign students to the States next summer."
Now in its 60th season and one of the oldest children's theatrical organizations in the United States, Boston Children's Theatre was founded as a stand-alone, non-profit organization, dedicated exclusively to young people and the telling of their stories.
For tickets, call 617-424-6634, x222. or visit www.bostonchildrenstheatre.org.