---

Reagle Summer Season
To Showcase Rodgers & Hammerstein
Patrick Cassidy & Sarah Pfisterer
To Star In "Sound of Music"
Reagle Music Theatre is alive with the sound of Rodgers & Hammerstein this summer as its 43rd consecutive season features the first and last Broadway collaborations of the legendary composing team. Things kick off July 8 - 17 with "Oklahoma!" in a production that recreates the original 1943 sets, costumes, and choreography. "The Sound of Music" follows from August 5 - 14.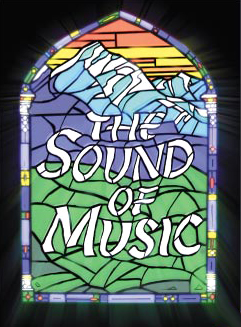 Robert Eagle, Producing Artistic Director at Reagle, commented, "Our avid audiences named both of these timeless classics as the shows they'd most like to see us bring back to the Robinson Theatre. With 'Oklahoma!' we are thrilled to be able to bring them the original Agnes de Mille choreography as recreated by her great friend Gemze de Lappe, along with gorgeous period sets and costumes, a full live orchestra, and a cast of nearly 50. For 'The Sound of Music,' we've paired the remarkable soprano of Broadway's Sarah Pfisterer with the dashing star quality of Patrick Cassidy. We listened to what our audiences wanted, and we are treating them to a season of their favorite things."

Patrick Cassidy (Broadway's "42nd Street," "Aida," "Annie Get Your Gun," "Leader of the Pack," "The Pirates of Penzance") possesses the combined musical theater talents of his late father, Jack Cassidy, and his world-famous mother, Shirley Jones. He originated the role of the Balladeer in Stephen Sondheim's "Assassins" at Playwrights Horizons, and he recently recreated the role of Frank Butler opposite Patti LuPone in "Annie Get Your Gun" at the Ravinia Theatre Festival in Chicago. He toured nationally in 2000 and again in 2006 as Joseph in "Joseph and the Amazing Technicolor Dreamcoat" and won the National Broadway Theater Award for Best Actor in a Touring Musical as Radames in "Aida" in 2002.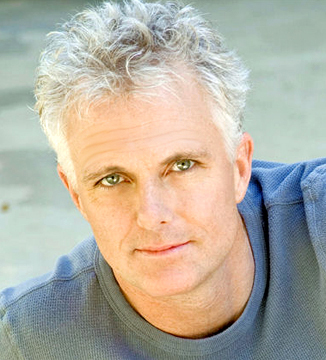 In Los Angeles, Cassidy has played Bobby in "Company" with Carol Burnett, co-starred with Jason Alexander at Reprise! Musical Theatre in "I Love My Wife," and won the Garland Award for Best Actor in a Musical for "Threepenny Opera," also at Reprise! He has starred in "Carousel," "Little Shop of Horrors" and "Camelot" regionally, and he has earned rave reviews for playing the fast-talking, woman-charming salesman Harold Hill in several concert versions of "The Music Man." His most notable performance of this iconic character was in an all-star production with the National Symphony Orchestra at the Kennedy Center in Washington, DC. Conducted by Marvin Hamlisch, the acclaimed concert also featured Shirley Jones (Marian in the original movie version) as Mrs. Paroo.

Sarah Pfisterer (Broadway's "Phantom of the Opera," "Show Boat") is a Reagle favorite who has starred in the theater's productions of "Beauty and the Beast," "Carousel," "The Music Man," "My Fair Lady," "The Will Rogers Follies," "The King and I" and "The Sound of Music." She has earned five IRNE (Independent Reviewers New England) Award nominations and has won twice for "Carousel" and "The Sound of Music." Off-Broadway Pfisterer starred as Anna Smith in "Meet Me in St. Louis," and when the national tour of "Phantom" played in Chicago she was nominated for the prestigious Joseph Jefferson Award. A Metropolitan Opera semi-finalist, Pfisterer has starred as the tragic romantic heroine Christine Daaé in more than 1000 performances of "Phantom" on Broadway and nationwide.

Choreographer Gemze de Lappe has enjoyed a long and successful career as a professional dancer, director, and teacher from ballet to Broadway. She studied and performed with the great ballet choreographer Mikhail Fokine in her teens and ultimately became Agnes de Mille's leading female dancer, interpreting well-loved roles such as Laurey in "Oklahoma!" In the 1940s, de Lappe danced with the American Ballet Theatre, and in the 1950s she worked with choreographer Jerome Robbins in the movie version of "The King and I" dancing as Simon Le Gree in "The Small House of Uncle Thomas."
For information, stop by the Robinson Theatre box office at 617 Lexington Street in Waltham, call 781-891-5600 or visit www.reaglemusictheatre.org.