From "Red" to "Next To Normal"
SpeakEasy's 2011-2012 Season
Highlights Award Winners
The 2010 Tony Award-winning play "Red" and the 2010 Pulitzer Prize-winning musical "Next to Normal" are among the five Boston-area premieres that SpeakEasy Stage Company will present during its 2011-12 Season. The schedule was announced by the company's Producing Artistic Director Paul Daigneault. SpeakEasy Stage is the Calderwood Pavilion Resident Theatre Company at the Boston Center for the Arts.

Also on SpeakEasy's schedule next season are the ingenious musical comedy "Xanadu," the critically-acclaimed drama "Next Fall," and the outrageous Charles Busch comedy "The Divine Sister." Single ticket for all shows will go on sale in late August. Season subscriptions are on sale now.
Daigneault commented, "I couldn't be more excited about our line-up for next year. We have a great mix of shows next year, and I look forward to working with many of Boston's best actors and designers to bring these acclaimed works to local audiences."
Although casting has not been announced, Norton Award-winning directors Scott Edmiston and David R. Gammons have signed on to direct at SpeakEasy next season. Edmiston will direct the season opening "Next Fall," while Gammons will tackle "Red." Daigneault, a two-time Norton Award-winning director, will direct both musicals next year, "Next to Normal" and "Xanadu."
The season schedule, by date, is as follows: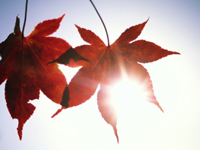 "Next Fall"
By Geoffrey Nauffts
Directed By Scott Edmiston
September 16-October 15, 2011
Called "The funniest heartbreaker in town!" by The New York Times and a 2010 Tony nominee for Best Play, "Next Fall" takes a witty and provocative look at faith, commitment and unconditional love. Luke, a devout Christian, and Adam, a non-believer, have been together for four years; yet spiritual differences continue to spark trouble in their relationship. A sudden twist of fate, however, changes everything in this compelling new play that looks at what it means to 'believe' and what it might cost us not to.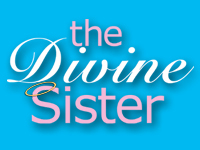 "The Divine Sister"
By Charles Busch
October 21 – November 19, 2011
"The Divine Sister" is an inspired homage to nearly every Hollywood film ever made about nuns. Written by Charles Busch, the comic genius behind such classics as "Die, Mommie, Die!," "Psycho Beach Party" and "Vampire Lesbians of Sodom," this gleefully twisted tale tells the story of an indomitable Mother Superior trying to cope with a young postulant experiencing "visions," a sensitive schoolboy in need of mentoring, a mysterious nun visiting from Berlin, and a former suitor intent on luring her away from her vows.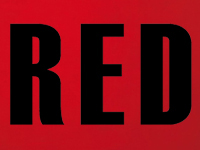 "Red"
By John Logan
Directed by David R. Gammons
January 6 – February 4, 2012
Winner of six 2010 Tony Awards including Best Play, "Red" is a searing portrait of an artist's ambition and vulnerability. After he lands the biggest commission in the history of modern art, abstract expressionist painter Mark Rothko begins work on a series of large murals with the help of a new young assistant. What takes place between the two men is a master class on the methods and purpose of art and the dynamic relationship between an artist and his creations.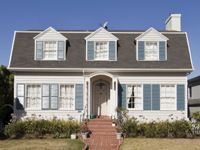 "Next to Normal"
Music by Tom Kitt, Book and Lyrics by Brian Yorkey
Directed by Paul Daigneault
March 9 – April 7, 2012
Featuring a complex and surging pop rock score, "Next to Normal" shatters through the façade of a suburban family dealing with the direct and indirect effects of mental illness. Winner of 3 Tony Awards and the 2010 Pulitzer Prize for Drama, this intense, emotional and ultimately hopeful musical makes a direct grab for the heart with its story of a family coming to terms with its past and bravely facing its future.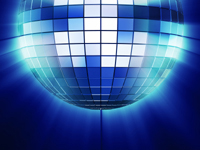 "Xanadu"
Book by Douglas Carter Beane
Music and Lyrics by Jeff Lynne & John Farrar
Directed by Paul Daigneault
May 11 – June 9, 2012
Based on the cult film of the same name, this new musical follows the efforts of a magical Greek muse named Kira who descends to Earth to help a struggling artist achieve his dream of opening a roller disco. Featuring an ingenious book by Douglas Carter Beane ("The Little Dog Laughed") and a score full of chart-topping tunes ("Magic," "Suddenly," "Evil Woman"), "Xanadu" is hilarity on wheels.
Subscriptions are available in 4- or 5- play packages, and 4- and 5-ticket Flex Passes. Early bird rates are good for subscription orders placed on or before June 5, 2011.
For information on subscriptions, call SpeakEasy Stage at 617-482-3279 or visit www.SpeakEasyStage.com.