North Shore 2011 Season
To Includes New Titles, Old Favorites
From Rodgers & Hammerstein to a legendary vine-swinging cartoon character, the 2011 schedule at North Shore Music Theatre in Beverly will offer Broadway musicals, kids'shows and the return of the Celebrity Concert Series.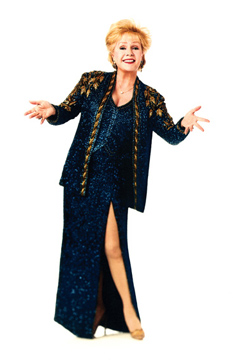 The schedule will range from the classic season opener, "My Fair Lady" staring Charles Shaughnessy of "The Nanny" fame, to new titles including "Legally Blonde" and the New England Premiere of the high-flying Disney musical "Tarzan," to the return of "A Christmas Carol," a perennial holiday tradition. The concert season will feature Hollywood legend Debbie Reynolds (left), King of the Blues B. B. King and Marie Osmond. The full calendar follows below in date order.

Owner/Producer Bill Hanney commented, "I am very encouraged by the response to the 2011 season. Our subscription base has surpassed 2010 and continues to grow, and the opening day sales are a sure sign that we are headed in the right direction with the choices we are offering our dedicated audience. We had a very difficult challenge with the reopening in 2010. The North Shore community has let me know that they want this theatre to live. I look forward to a successful 2011 season and many more to come!"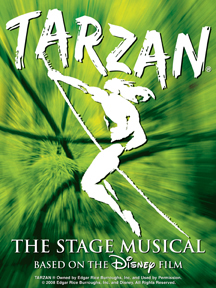 2011 Musical Season includes:
June 7 - 19: "My Fair Lady"
July 12 - 24: "Tarzan"
August 16 - 28: "Footloose!"
Sept. 27 - October 9: "The King & I"
November 1 - 13: "Legally Blonde"
December 2 - 23: "A Christmas Carol"
2011 Concert Series:
July 27 - 28: Debbie Reynolds
August 6: Harvey Robbins' "Royalty of Doo-Wopp"

August 29: Marie Osmond

September 1: B. B. King
September 10: Steve Tyrell
October 22: Harvey Robbins' "Royalty of Rock and Roll
2011 Summer Fairy Tale Musical Series:
July 22: "Pinocchio"
July 29: "Snow White"
August 5: "Cinderella's Wedding"

August 26: "Little Red Riding Hood"
New concerts and special events will continue to be added to the schedule throughout the season.
For more information, stop by the box office at 62 Dunham Road in Beverly, call 978-232-7200 or visit www.nsmt.org.