---

World Premiere Indie Rock Musical
Inspired by The Song of Songs
Liars & Believers (formerly The Performance LAB) will presents another world premiere of "Song of Songs – a LoveRomp," an indie rock musical inspired by the classic text The Song of Songs, from June 2 –18 at the Boston Center for the Arts, 539 Tremont Street in Boston.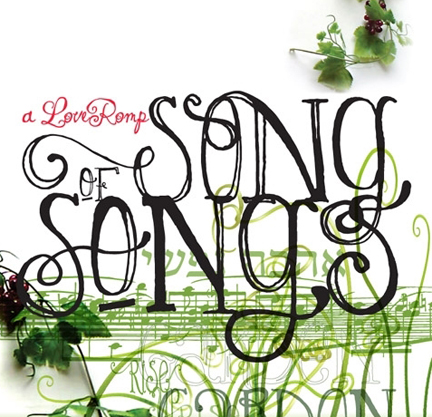 The show is composed by Nathan Leigh, with lyrics by Nathan Leigh and Jason Slavick and a book by Jason Slavick and the LAB Ensemble. The show explores love in the modern world with songs, dance, puppets and clowns while featuring live Boston bands as opening acts.

The Song of Songs has long mesmerized readers and scholars with its rich imagery and candid language. Director and LAB Artistic Director Jason Slavick commented, "The Song of Songs is the greatest love poem ever written. Its complexity, sensuality - not to mention religious baggage - make it irresistible for theatrical interpretation."

Interweaving multiple stories, "Song of Songs – a LoveRomp" delves into different types of love, from the young and silly to the dangerous and codependent. It explores love as inspiration, loss, sexual and spiritual arousal, loyalty and compassion.

Boston native Nathan Leigh has composed the show's hip indie rock score. With influences as varied as Leonard Cohen, Neutral Milk Hotel, The Talking Heads and The Decemberists, the show combines unusual percussion with indie folk guitars and expansive harmonies to create a world that evokes both the handmade and the majestic. The music quickly goes from a simple pop gems to complex five-part harmonies.

The production was developed collaboratively with the ensemble of performers, designers and artists led by Slavick, writer and director of last year's hit punk cabaret musical, "Le Cabaret Grimm." The ensemble includes actors, Esme Allen, Austin Auh and Dylan McGill, dancer and choreographer Rachel Bertone and actor/musician Hayley Jane of Hayley Jane and The Primates.

Continuing the spirit of collaboration, "Song of Songs – a LoveRomp" features an opening act titled "ForePlay." The opening act will rotate, creating a different experience each week.

On June 5 and 12, the cast, musicians and crew will host a Sunday post-show talkback called "Pillow Talk," providing a peek behind the curtains look at the show.
For tickets, call 617-933-8600 or visit www.BostonTheatreScene.com