Cirque Eloize iD
At Wang
May 10 - 15
Following sold-out runs in Montreal and Toronto, world-renowned Cirque Éloize will present its critically-acclaimed new production "Cirque Éloize iD" at the Citi Performing Arts Center Wang Theatre from May 10 - 15.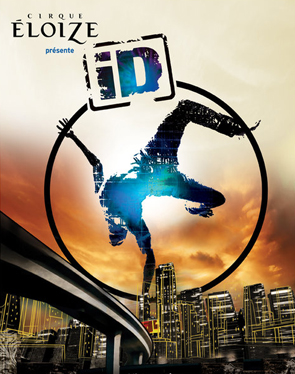 Weaving together urban dance with ten different circus arts, "Cirque Éloize iD" showcases the unique talents of an international troupe of artists, showcasing skills such as juggling, contortion, in-line skating, stilts, Cyr wheel, hand balancing, straps, bike trial, Chinese pole and aerial silks, building to a spectacular finale on the dynamic trampowall.
The production transports the audience into the vibrant streets at the heart of a big city as the stage comes alive with acrobats, break dancers, contortionists and a fearless stunt biker who perform against a kaleidoscope of eye-popping video projections drawn from science-fiction films, comic books and graffiti.
The Toronto Star commented, "You're not going to find a more energetic, mind-blowing, roof-raising piece of entertainment. Spectacular!"
"Cirque Éloize iD" has been created by Jeannot Painchaud, founder and artistic director of Montreal's acclaimed Cirque Éloize. According to Painchaud, the production "explores the concept of identity and how people from different backgrounds get along in a clan. There are 16 artists in the show who come from seven different countries. Each of them is a unique character and brings a distinct personality to the show."
The production features an original electronic score composed by Jean-Phi Goncalves from the indie band Beast and Alex McMahon, with collaboration from hip-hop choreographer Mourad Merzouki.
This marks the seventh original production from Cirque Éloize. Since it began in 1993, Cirque Éloize has become a world leader in contemporary circus arts, with almost 4000 performances in more than 400 cities around the globe to its credit.
The award-winning company has enjoyed sold-out engagements at the world's most prestigious festivals and theatres including Edinburgh International Festival, the Hollywood Bowl, Théâtre du Rond-Point des Champs-Élysées, Sadler's Wells and the Barbican Theatre.
For information and tickets, stop by the Wang box office, call 866-348-9738 or visit www.citicenter.org.