All You Need Is Love
When "Rain" Plays Citi Wang
February 25 - 26
Broadway's smash hit and internationally-acclaimed Beatles concert, "RAIN – A Tribute To The Beatles," is coming to the Citi Performing Arts Center Wang Theatre for three performances only, February 25 - 26. "Rain" boasts a repertoire of nearly 200 Beatlemania favorites, ranging from "Yesterday" and "Hey Jude" to classic hits including "Revolution" and "Come Together."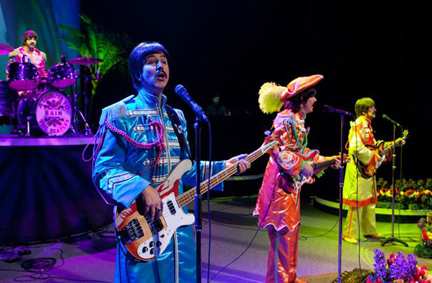 As "the next best thing to seeing The Beatles!" (Associated Press), "Rain" performs the full range of The Beatles' discography live onstage, including some complex and challenging songs that The Beatles recorded in the studio but never performed on any stage.
Together longer than The Beatles, "Rain" has mastered every song, gesture and nuance of the legendary foursome, delivering a live, note-for-note performance that's transporting. Like The Beatles, the onstage members of "Rain" are not only supreme musicians, but electrifying performers in their own right.
As Entertainment Weekly said: "Just turn off your mind, relax and float downstream for a quick fix of nostalgic cheer!"
For information and tickets, stop by the Wang box office, call 866-348-9738 or visit www.citicenter.org.