"Sunfish" World Premiere
At Stoneham Theatre
February 10 - 27
Stoneham Theatre will present the world premiere of "Sunfish" from February 10 - 27. The production will be directed by Caitlin Lowans with musical direction by John Howrey.
With music and book by Hyeyoung Kim and book and lyrics from Michael L. Cooper, "Sunfish" tells of the plight of a poor, blind man whose devoted daughter Aheh is offered a miraculous cure to restore her father's sight. However, for that miracle to occur, she must go to fantastical lengths.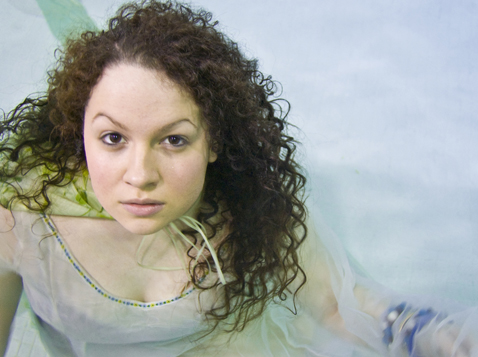 With fearless resolve, Aheh leaves her small village and embarks on a magical adventure which takes her to the bottom of the sea and beyond, facing death at every turn. Her journey may be beyond belief, but in the world of storytelling, anything can happen.
Based on one of Korea's most famous folk tales Sim Chung, the Dutiful Daughter (hyo nuy sim chung), "Sunfish" is a multicultural musical tale which speaks to the power of family, the love that is shared, and the sacrifices that often need to be made no matter the consequences.
"Sunfish" was selected for the prestigious ASCAP Foundation Musical Theatre Workshop, and has also been work-shopped at Yale University, New York University's "WriteAct" Festival, and the TRU Voices Series.
For Stoneham Theatre's world premiere, "Sunfish" will feature Rocio Valles, David L. Jiles Jr., Vanessa Schukis, Danny George, Lovely Hoffman, Eve Kagan, Austin Ku, Ara Morton , Matthew Spano and Meredith Stypinski.
Additional Related Events:
• Korean Food Tastings
February 11, 18, and 25, at 7 p.m. prior to that evening's performance.
Food provided by U-Me Restaurant and Lounge.
The tasting is free for day of show ticket holders; space is limited.
Advance reservations required. Contact Kelly Gaudet at (781) 587-7901 or kelly@stonehamtheatre.org.
• Sunfish: Anything Can Happen
Saturday, February 12, 2:15-3:45 p.m.
A workshop in developing new musical theatre.
Workshop price is $20 and includes a ticket to the 4 p.m. performance.
Contact Laura Shofner at (781) 587-7914 or laura@stonehamtheatre.org.
• Sunfish Talkbacks:
Sunday, February 13, following the 2 p.m. matinee.
Join the full creative team in a lively and educational discussion of the evolution of the show. Refreshments will be served; space is limited.
Sunday, February 20, following the 2 p.m. matinee.
Join the cast and craft your way through the undersea world of "Sunfish."
Advanced registration required for the craft talkback.
Ccontact Kelly Gaudet at (781) 587-7901 or kelly@stonehamtheatre.org.
For tickets and information, stop by the box office at 395 Main Street in Stoneham, call 781-279-2200 or visit www.stonehamtheatre.org.