"The Power to Ask " Workshop
With Sara Laschever
Opens Women in Theatre Career Labs
On January 24, GAN-e-meed Theatre Project will present "The Power to Ask," a workshop for female theatre artists, featuring Sara Laschever (below), noted cultural critic and co-author of Ask For It! How Women Can Use the Power of Negotiation to Get What They Really Want.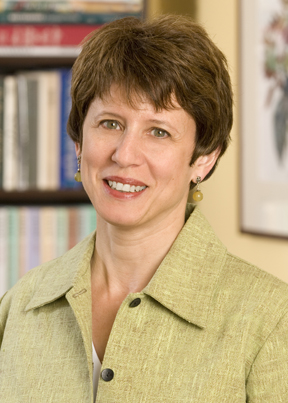 "The Power to Ask" opens The Career Labs, a new program developed to address the specific challenges of Women in Theatre through skills workshops, panelist discussions, and community building, hosted by the Boston Center for the Arts, 527 Tremont Street in Boston's South End.

With the skill and power to negotiate comes career advancement, salary increases, artistic growth opportunities, and increased contributions by the friends, family members and colleagues who surround women. According to Laschever, women are less likely than men to ask for what they want but offer unique strengths in this essential form of communication.
This workshop will look at "best practice" negotiation principles within issues that impact women theatre artists and explore some of the causes of women's learned propensity to avoid negotiating.
Informal networking begins at 6 p.m.; attendees should bring business/show cards and a brown bag dinner. At 6:30 p.m., the group will begin an hour-long presentation by Laschever, who will lead attendees through a workshop designed to immediately enhance their negotiation skills. Attendees will walk away with practiced techniques at their fingertips to continue their own development processes, and get out there and Ask for It!

For more than a year, women have been gathering monthly for informal networking, dialogue, and skill sharing at the Networking Night for Women in Theatre. Conversation often focused on the real challenges women face as they move ahead with their careers and artistic aspirations.
Jen Alison Lewis, Director of The Career Labs, commented, "The Networking Nights began not just as a chance for women to enhance their relationships, but as a way for GAN-e-meed to learn what women really need to accomplish their goals. Certain topics kept coming up, and negotiation is right up there on top!"
"The Career Labs challenge artists to have honest discussions and generate immediate and long-terms solutions, empowering a corps of female theatre artists who are ready to take their careers in their own hands."
Based on needs expressed by women in the arts, GAN-e-meed is presenting three additional Career Labs in 2011. On April 4, a round-table discussion will address "The Boston Glass Proscenium." A mid-summer workshop, "Perfecting Your Pitch," follows on July 11. The 2011 series concludes on September 12 with a round-table discussion entitled, "Balancing Act: The Work/Life continuum for Artists."
"I am thrilled that GAN-e-meed is taking this step forward," adds SerahRose Roth, Producing Artistic Director. "We exist not just as a production company, but as an advocate for the women our mission serves. Offering this series of opportunities is an important aspect of this. Launching our series with such a prominent and talented author and speaker, Sara Laschever, is the cherry on top." The Boston Center for Arts has generously donated their space for The Career Labs.
Registration fee is $25 in advance; $30, cash only, at the door. For information, visit www.ganemeed.org.