Gecko in Winter
Readings of Plays in Progress
Returns For 7th Season
January 29, February 26 & March 26
The Gecko in Winter returns to The Cambridge Center for Adult Education for its seventh season of readings of new performance works by award-winning Boston-area playwrights, composers and screenwriters. Post-performance audience feedback sessions have been instrumental in the development process of these pieces, with with no less than 18 of the past 24 plays going on to full productions and several winning awards.
All performances will take place on the final Saturday of each month -- January 29, Feruary 26 & March 26.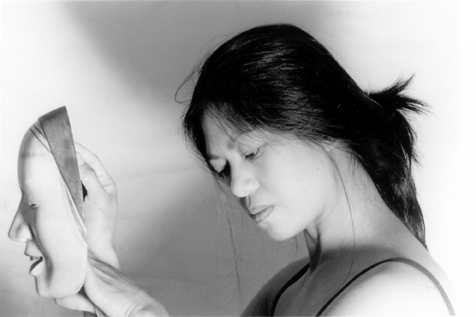 Playwright and screenwriter Hortense Gerardo (at left) is the creator and moving force behind The Gecko in Winter. She commented, "I was inspired to start the Gecko after spending time in Scotland, where there was a reading series in Edinburgh called The Monday Night Lizard. I saw that it was tremendously helpful for playwrights to hear their words brought to life in a staged reading -- as well as hearing feedback afterwards from members of the audience about what worked and what didn't."
This year, the Gecko in Winter will feature new works by emerging writers in theatre, poetry, and film.
On January 29, Playwrights' Platform and in vivo Productions are teaming up to present three new comedies by Scott Welty and Hortense Gerardo performed by Bob Mussett, Chuck Schwager, Joye Thaller, Phil Thompson and Andrew Wetmore.
Scott Welty has been a member of Playwrights' Platform since 2005. His plays include "The Seven Deadly Sins Have Breakfast at Friendlys," "Muse," "What Would Debbie Do?," "Rusty The Dog: Episode 178 - Jimmy Down the Well," "What Time Is It?," and "Our Relationship Is In The Toilet; Our Toilet Is In The Relationship."
On February 26 emerging poet Lee Aahdahl, Jr. will read selections from his 2009 collection, I am... and his three-part epic poem entitled Tale, published in 2010.
And on March 26, playwright and filmmaker Kate Tarker will present her film versions of short screenplays written by the Lizard Claw Playwriting group, including works by Kathleen Akerly, Rich Espey, Hortense Gerardo, Callie Kimball, Stephanie Walker, as well as Kate Tarker.
Kate Tarker attended the Kennedy Center Playwriting Intensive in 2007 and won a Kaspar Locher Scholarship for playwriting. She is a member of Lizard Claw playwrights, as well as the Old Vic/New Voices Network. Her plays have been read or produced in Portland, New York, Colorado, and Boston. She holds a B.A. in Literature Theatre from Reed College, and also studied at the Einhorn School of Performing Arts.
The Cambridge Center for Adult Education is located at 56 Brattle Street in Harvard Square. Tickets for the readings are $10 per person and include coffee and pastries.
For information, visit www.ccae.org.