Publick Theatre Presents
Stoppard's "Real Inspector Hound"
As Fall Production
Publick Theatre Boston, a resident company of the Boston Center For The Arts, will present Tom Stoppard's "The Real Inspector Hound" from September 2 – 25, at the BCA Plaza Theatre, 539 Tremont Street in Boston's South End. Publick's Artistic Director Diego Arciniegas will direct the production. Tickets are on sale now; the cast will be announced soon.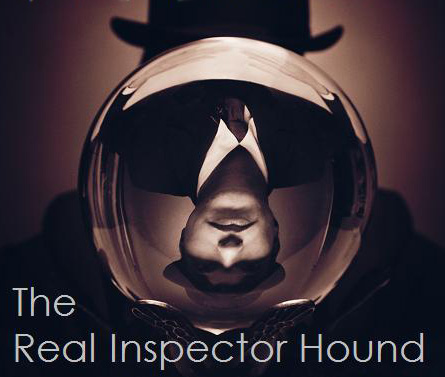 Characters and conventions collide in Stoppard's layered and witty indictment of the English "whodunnit," merging murder mystery clichés with a satirical send up of insouciant newspaper critics that results in a cautionary tale for all who put their ego ahead of Art.
In "The Real Inspector Hound," Moon and Birdboot, two mediocre theater critics, have gone to review yet another murder mystery, set in the parlour of "charming but isolated" Muldoon Manor. When the fog rolls in, it becomes clear that more than one person has ulterior motives for being at the show. Reality and theatricality become intertwined - then indistinguishable - as doubt falls on whether or not a play, or the perfect murder, might be in progress.
In residence at the Boston Center for the Arts since Fall 2008, The Publick continues to expand and explore a deepening repertory of works, receiving both critical praise and nominations from both the Elliot Norton Awards and Independent Reviewers of New England. Productions at the BCA have included Noel Coward's "Design For Living," Tom Stoppard's "Travesties," Brien Friel's "Faith Healer," the New England Premiere of Charlotte Jones' "Humble Boy," Edward Albee's "Who's Afraid Of Virginia Woolf" and, most recently, the critically acclaimed production of Joe Orton's "Entertaining Mr. Sloane."
For tickets, call 617-933-8600 or visit www.bostontheatrescene.com.