"Theatre in Everything But Name"
Historic Walking Tour of Boston Theatre Sites
Theater history fans listen up. New Exhibition Room is hosting two 45-minute tours of historic Boston theater spaces and sites on Saturday, June 26. Tours are scheduled for 12:00 PM and 1:00 PM. Note that the 1:00 PM tour will be followed by a picnic lunch in Boston Common.

The tour, led by New Exhibition Room Artistic Director A. Nora Long and a few special guests, will explore Boston's rocky relationship with theater, from its clandestine beginnings to its explosive present.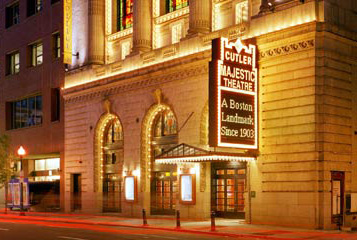 Beginning at the Theatre History marker behind the Boylston MBTA station, the tour will wind its way through Boston's Theatre District as it was and as it stands today. The tour will conclude at the site where it all began – the original New Exhibition Room.

Artistic Director, Dawn M. Simmons commented, "Our namesake was first established in 1792, when theater was still illegal in the Commonwealth. While the theater was closed by the authorities a few months after it started, the law was soon overturned in large part due to the theater's founders and audiences. We think a tour is a wonderful way to recognize the rich theatrical history of Boston that has been such a powerful inspiration for our company and our work."

The tours will be held rain or shine. In the case of inclement weather the picnic reception will take place at 88 Tremont Street. Tickets for the 12:00 PM tour are $20. Tickets for the 1:00 PM tour and reception are $30. All proceeds benefit New Exhibition Room summer production of "Shh!" at the New York International Fringe Festival.
For tickets and information, call 1-800-838-3006 or visit www.brownpapertickets.com.
Photo: Cutler Majestic Theatre