---

Huntington 2010-2011 Season
To Include Comedy, Drama, Shakespeare
And More . . .
The Huntington Theatre Company's 29th Season will include two World Premieres directed by Huntington Artistic Director Peter DuBois, an American classic, two Shakespeare plays in repertory, a three-play festival from a breakout writer, and the 2009 winner of the Pulitzer Prize.



The season will include William Inge's classic romantic comedy "Bus Stop;" the world premiere of Bob Glaudini's latest play, "Vengeance is the Lord's;" Lynn Nottage's Pulitzer Prize Winner, "Ruined;" a revival of Willy Russell's warm comedy "Educating Rita;" the world premiere of Stephen Karam's "Sons of the Prophet;" and a special engagement of William Shakespeare's "Comedy of Errors" and "Richard III" performed in repertory by Edward Hall's UK-based Propeller Theatre Company and presented in association with Boston University's School of Theatre. The season will also include the unique "Circle Mirror Transformation" as part of The Shirley, Vermont, Plays festival.
Huntington Artistic Director Peter DuBois commented, "'Smart'. 'Fun.' Those two words kept coming up as we approached programming this season at the Huntington. We have created a season of plays that promise to engage audiences deeply throughout the year – comedies with sharp perspectives, dramas with searing centers, and stories about families and relationships that stir, inspire, and leave us feeling more alive. Each play in next season's mix builds emotionally, intellectually, and stylistically on the shows that surround it."

In calendar order, the season schedule includes the following: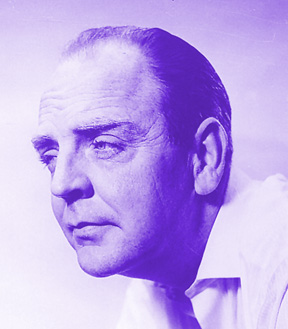 "Bus Stop"
Directed by Nicholas Martin
Boston University Theatre
September 17 – October 24, 2010
In William Inge's classic American romantic comedy, a snowstorm strands a bus outside of Kansas City. Its passengers – including a stubborn, lovestruck cowboy and the nightclub singer he hopes to marry – seek shelter and warmth at a roadside diner. The motley crew spends one night together, filled with bluster, heartache, and laughter, while searching for love. The Wall Street Journal calls Inge an "indisputably major artist, one of this country's half-dozen greatest playwrights." ("Bus Stop" replaces the previously announced "You Can't Take It With You.")
"Circle Mirror Transformation"
Directed by Melia Bensussen
Calderwood Pavilion at the BCA
October 15 – November 14, 2010
In "Circle Mirror Transformation," the four students in Marty's creative drama class experiment with theater games as hearts are quietly torn apart and tiny wars of epic proportions are waged and won. Set in the Shirley, Vermont, community center, this gentle new comedy of sadness and hilarious detail became a hit Off Broadway. The New York Times called the play, "absorbing, unblinking, and sharply funny."
"Circle Mirror Transformation" is the Huntington's offering in The Shirley, Vermont, Plays festival of plays by the breakout writer Annie Baker, which also includes "Body Awareness" from SpeakEasy Stage Company and "The Aliens" from Company One. The plays will have staggered openings beginning October 15 but run concurrently, providing audience members the opportunity see all three between October 30 and November 14. Special same-day "marathon" scheduling is being designed so that one will be able to attend the entire festival in one day. Subscribers to each of the three participating companies will receive discount offers on the other two festival productions.
"Vengeance is the Lord's"
Directed by Peter DuBois
Boston University Theatre
November 12 – December 12, 2010
"Vengeance is the Lord's" is a world premiere from smart, edgy, and insightful playwright Bob Glaudini, a John Gassner Playwriting Award recipient. The Horvath family forgives their trespassers -- all but one. A mother's call for mercy clashes with a father's need for retribution when their daughter's murderer comes up for parole. Sharp jokes and tough love drive this searing and funny new drama, which unfolds at dinners from Thanksgiving to Easter. A modern American family asks a classic moral question: what can we do when "justice" is not enough?
"Ruined"
Directed by Liesel Tommy
Boston University Theatre
January 7 – February 6, 2011
The Huntington, in cooperation with La Jolla Playhouse and Berkeley Repertory Theatre, will produce Lynn Nottage's 2009 Pulitzer Prize Winner "Ruined," directed by Liesl Tommy. Savvy business woman Mama Nadi knows how to survive in the midst of the Congo civil war: don't take sides. She sells beers and girls to any man who'll leave his gun at the door. The good-time atmosphere of the canteen and her sharp wits can't always protect her and her girls from the atrocities afflicted on them, but their courage, humor, and hope live on in this gripping drama. The Chicago Tribune wrote, "Sincere, passionate, and courageous, Ruined is a remarkable theatrical accomplishment."
"Educating Rita"
Boston University Theatre
March 11 – April 10, 2011
By Willy Russell ("Shirley Valentine," "Blood Brothers"), this warm and witty tale of self-discovery won the 1980 Olivier Award for Best Comedy and just enjoyed a highly acclaimed London revival this spring. Rita, a young, brash hairdresser, wants more out of life. With a newly discovered passion for English literature, she enrolls in the local university despite the disapproval of her husband. Rita's tutor, Frank, is a middle-aged poet and professor, and her fresh, unschooled reactions to the classics cause him to question his own understanding of both his work and himself.
"Sons of the Prophet"
World Premiere
Directed by Peter DuBois
Calderwood Pavilion at the BCA
March 25 – April 24, 2011
Charles and Joseph are having one hell of a year. When a prank-gone-wrong in the small town of Nazareth, PA, leads to the death of their father, the two brothers struggle with a series of unfortunate events that soon spiral into operatic miseries as an ambitious and sexy reporter descends looking for a story. In an age where most people look to quick fixes to solve any unpleasantries in life, Stephen Karam's "Sons of the Prophet" takes a brutally funny look at unresolved chronic pain and the many ways we cope with the overwhelming. "Stephen Karam comes through as a writer whose voice is clear, and laugh-out-loud funny," says the New York Daily News. "Sons of the Prophet" was commissioned and is produced by special arrangement with Roundabout Theatre Company.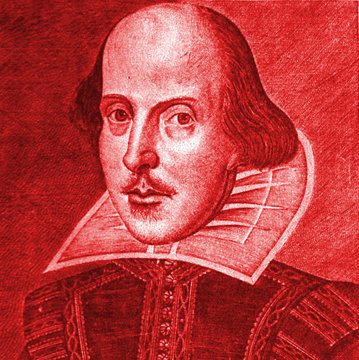 Shakespeare's "Comedy of Errors" and "Richard III"
Boston University Theatre
May 18 – June 19, 2011
Edward Hall's renowned BritishPropeller Theatre Company will perform Shakespeare's "Richard III" in repertory with Shakespeare's "Comedy of Errors" in a special residency to end the season. "Richard III" centers on one of the great characters of world literature, the Machiavellian Richard, Duke of York, and his jealousy-driven ambition to unseat his brother and become the King of England. One of Shakespeare's funniest and most youthful plays, "Comedy of Errors" tells the story of two sets of identical twins separated at birth who are surprisingly reunited, but not before a series of slapstick mishaps of mistaken identity occur. The much beloved story has been adapted for centuries into opera, film, and musical theatre. This all-male production has drawn international acclaim for its rigorous approach to the text with a modern physical aesthetic. The New York Times said, "The daring, the dazzle, and the pure craft of this company is absolutely exhilarating." Presented in association with Boston University's School of Theatre.
Subscriptions are on sale now, available in 4, 5, 6, and 7-play packages. For information call the Huntington box office at 617 266-0800. Individual tickets for all shows will go on sale in August.