---

New Rep Presents
Michael Hollinger's "Opus"
New Repertory Theatre, in residence at the Arsenal Center for the Arts in Watertown, will present the New England premiere of Michael Hollinger's "Opus" from March 28 - April 17. Jim Petosa will direct the production, which features Benjamin Evett, Bates Wilder, Shelly Bolman, Michael Kaye, and Becky Webber.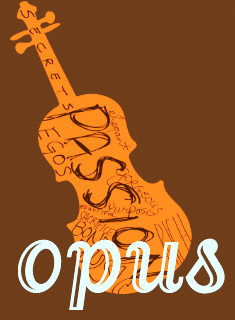 In violinist-turned-playwright Michael Hollinger's "Opus," the celebrated and world-renowned Lazara String Quartet is struggling to prepare for their highest-profile performance when their gifted but volatile violist mysteriously disappears.

Kate Warner, New Rep's Artistic Director, commented, "'Opus' is a highly nuanced masterpiece. It examines the complex relationship between artists' lives and their work, interweaving compelling dialogue and rich, powerful music. Jim Petosa's experienced directing, along with our talented cast, imparts just the right touch to bring out this work's absorbing subtleties."

Petosa added, "'Opus' is a play that has intrigued me for some time. The story puts a sharp focus on the intersection between creative relationship and friendship - the crossroads of love and power, integrity, and compassion."

Michael Hollinger received a Bachelor of Music in viola performance from Oberlin Conservatory and a Master of Arts in theatre from Villanova University, where he is now an Assistant Professor of Theatre. With a background as a musician, he considers his plays compositions: characters are instruments, scenes are movements; tempo, rhythm, and dynamics are critical; and melody and counterpoint are always set in relief by rests--beats, pauses, the spaces in between.
For PBS, Hollinger has written three short films and co-authored the feature-length "Philadelphia Diary." Among his awards and honors: the Roger L. Stevens Award from the Fund for New American Plays, a Barrymore Award for Outstanding New Play, the F. Otto Haas Award for an Emerging Theatre Artist, a Mid-Atlantic Emmy Award, a commission from The Ensemble Studio Theatre/Alfred P. Sloan Foundation Science and Technology Project, and fellowships from the Independence Foundation, Mid-Atlantic Arts Foundation, and Pennsylvania Council on the Arts.
For information and tickets, stop by the box office at 321 Arsenal Street in Watertown, call 617-923-8487 or visit www.newrep.org.