SpeakEasy Stage Set For Fall
With "(title of show)," "Adding Machine,"
"Great American Trailer Park Musical" And More
With many theater companies cutting back these days, SpeakEasy Stage Company is riding the crest of yet another successful season.
Under the direction of the company's Producing Artistic Director Paul Daigneault, the company's 2009-2010 season will include everything from the New England premiere of the minimalist Broadway musical "(title of show)" to the Off-Broadway hit, "The Savannah Disputation," a musical version of Elmer Rice's classic "The Adding Machine," "The Great American Trailer Park Musical" and Craig Lucas' Christmas fable "Reckless."
All five productions will be presented in SpeakEasy's home -- the Roberts Studio Theatre in the Stanford Calderwood Pavilion at the Boston Center for the Arts in Boston's South End.
The full line-up includes, in date order: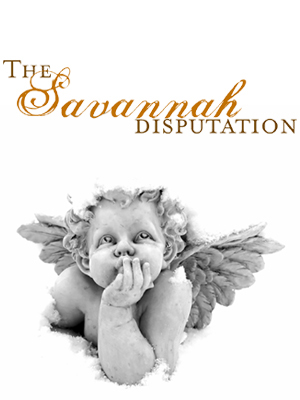 "The Savannah Disputation"
By Evan Smith
Directed By Paul Daigneault
New England Premiere
Starring Nancy E. Carroll and Paula Plum
September 18-October 17, 2009
In this touching and funny new play, a Pentecostal missionary gets more than she bargained for when she drops in on two Catholic spinsters and sparks a crisis of faith. To fight back, the sisters enlist the help of their unsuspecting parish priest, setting the stage for a theological showdown about what it means to truly believe.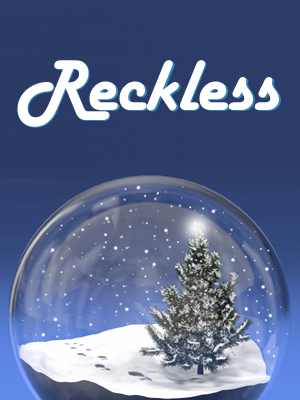 "Reckless"
By Craig Lucas
Directed by Scott Edmiston
Starring Marianna Bassham, Larry Coen, and Paula Plum
November 13 - December 12, 2009
From playwright Craig Lucas ("The Light in the Piazza," "Prelude to a Kiss"), this is a darkly comic tale of a modern-day Alice in a perilous winter wonderland. When Rachel jumps out of a window on Christmas Eve, she embarks on a series of outrageous adventures that test her belief that it is indeed a wonderful life.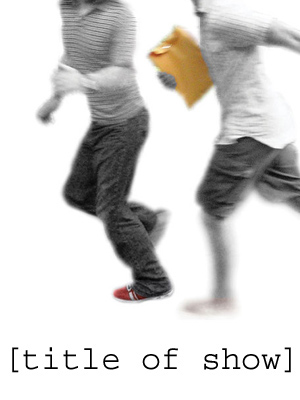 "(title of show)"
Music and Lyrics by Jeff Bowen
Book by Hunter Bell
Directed by Paul Daigneault
New England Premiere
January 15-February 13, 2010
"[title of show]" follows two struggling writers who, with the help of their friends, journey through the gauntlet of creative self-expression. In the span of 90 minutes they write and perform their show-about-a-show at a new musical theatre festival and learn lessons about themselves as people, friends and artists.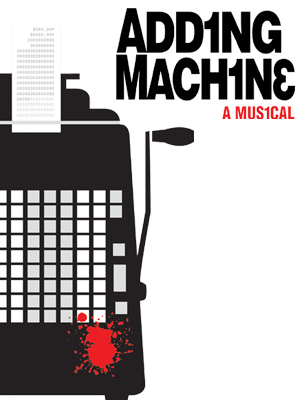 "The Adding Machine"
Original music by Joshua Schmidt
Libretto by Jason Loewith and Joshua Schmidt
Based on the play by Elmer Rice.
Directed by Paul Melone
New England Premiere
Starring Brendan McNab
March 12 - April 10, 2010
This musical adaptation of Rice's incendiary 1923 play tells the story of Mr. Zero who, after 25 years of service to his company, is replaced by a mechanical adding machine. An eclectic score gives a passionate and voice to this stylish and stylized show.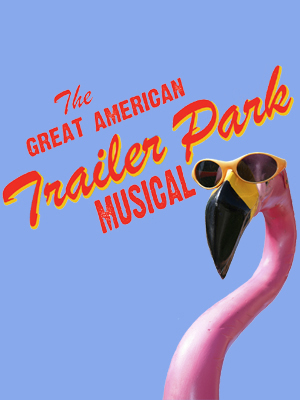 "The Great American Trailer Park Musical"
Music and Lyrics by David Nehls
Book by Betsy Kelso
Directed by Paul Daigneault
New England Premiere
Starring Leigh Barrett, Mary Callanan and Kerry A. Dowling
April 30 - May 29, 2010
The hit Off-Broadway musical about agoraphobia, adultery, spray cheese, road kill, hysterical pregnancy, a broken electric chair, kleptomania, strippers, flan, and disco comes to Boston. When Pippi, the stripper on the run, comes between the Dr. Phil-loving agoraphobic Jeannie and her toll-booth collector husband, the storms begin to brew at Armadillo Acres, Florida's most exclusive trailer park.
Season subscriptions are on sale now. Single ticket sales begin August 1.
For more information, visit www.SpeakEasyStage.com.
-- OnStage Boston