Orfeo Group Presents A Community Bard-B-Q
"The Complete Works of William Shakespeare (Abridged)"
July 9 - August 2 At The Publick Theatre
The Elliot Norton Award-winning Orfeo Group will present "The Complete Works of William Shakespeare (Abridged)" at The Publick Theatre's home on the banks of The Charles River from July 9 - August 2.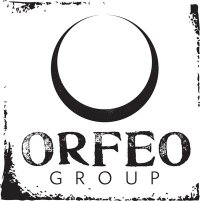 The production will be directed by Steven Barkhimer and features Daniel Berger-Jones, Gabriel Kuttner, and Risher Reddick. Orfeo Group was last seen at the intimate Factory Theatre with a free production of "Look Back In Anger."
Thanks to the generosity of The Publick Theatre (which is taking a year off from performing this summer), Orfeo will utilize the 200 seat outdoor amphitheater in Christian Herter Park to present this irreverent and rollicking production. As no auxiliary lighting system will be available, all performances will be presented under natural light. (Show times are Thursdays-Sundays at 6:45 p.m. and Saturdays at 3 p.m).
Orfeo member Risher Reddick commented, "It's an exercise in community building." In addition to the play, there will be a variety of extension programming ranging from Kids4Kids Shakespeare performances to dance groups and a lecture on The Music of the Spheres.
As well, the company will have grills available for barbecuing. Audience members should feel free to come early and bring favorite grill-ables ( . . . and perhaps play frisbee with the cast!).
All tickets are offered at $15.00. Additionally, tickets on Friday nights are free with a Student I.D. while Thursday night performances are free and open to all. Note that on free performance nights, tickets will be allotted on a first come-first served basis beginning one hour before show time.
The Publick Theatre at Christian Herter Park is located at 1175A Soldiers Field Road directly opposite the studios of WBZ-TV. For tickets and information, call 617-747-4460.
-- OnStage Boston